9 Style Tips for Women in Business
We women spend a lot of time staring in front of the wardrobe and refrigerator, isn't it? Sometimes that much time we do not need to get ready or to cook! And for the working women it is quiet a stressful activity everyday morning to decide what to wear. I sometimes wished if I had someone to arrange just my wardrobe and clothes to give a clear plan and satisfying wears ready for every occasion (lol). The "what to wear" dilemma is real.
Actually, how we manage this crisis will influence how people perceive us. There is a conventional image of businesswomen in everyone's head – wearing a tailored perfect fit suit and skirt or shirt and pants in gentle colours.
Some people like to follow these traditional corporate look and some people ignore. The responsibility is on us to present our individuality as a professional, decent, and strong. Outfits help to build confidence level as well as to receive respect. Some people may object on this opinion but it's a fact.
Whether we prefer it or not, good looks do matter. They are the first impression people get of us, so let's craft our image to give off the right impression. Apparently, points like work ethics, competency, and professionalism matter more. Though people take hints about who we are and our ambitions in the workplace from how we present individually. So every woman must think of 'how to dress' as a way to powerful personal branding.
What is a Typical Workwear/Business Attire for Women in India?
Business attire is a formal dress code for several offices and corporate events. It expresses a professional style of dress that looks smart and mature.
For men, a suit is usually required, or it could be perfect fitting trousers and crisp shirt. Women, on the other hand, can represent business attire in a variety of ways. While pant-suits and skirt-suits are ideal and recognised globally, other elegant business outfits can also work well.
In India, other than the western business wear, there are a wide assortment of dresses that are acceptable and part of the dress code in most Indian offices.
Like for example, Saree, that are light in colours and not-so-heavy or fancy is considered best even by lady bosses in Corporates. Cotton, linen, khadi, and silk are the most preferred fabrics of saree variety which are fit for the Indian climate also.
But these days ladies prefer to wear comfortable and effortless outfits like salwar/churidar suits or kurtis. It is good to keep a balance with colours and complexity as they are office wears. Apparently, going to an office in bright colours chosen for weddings is not apt.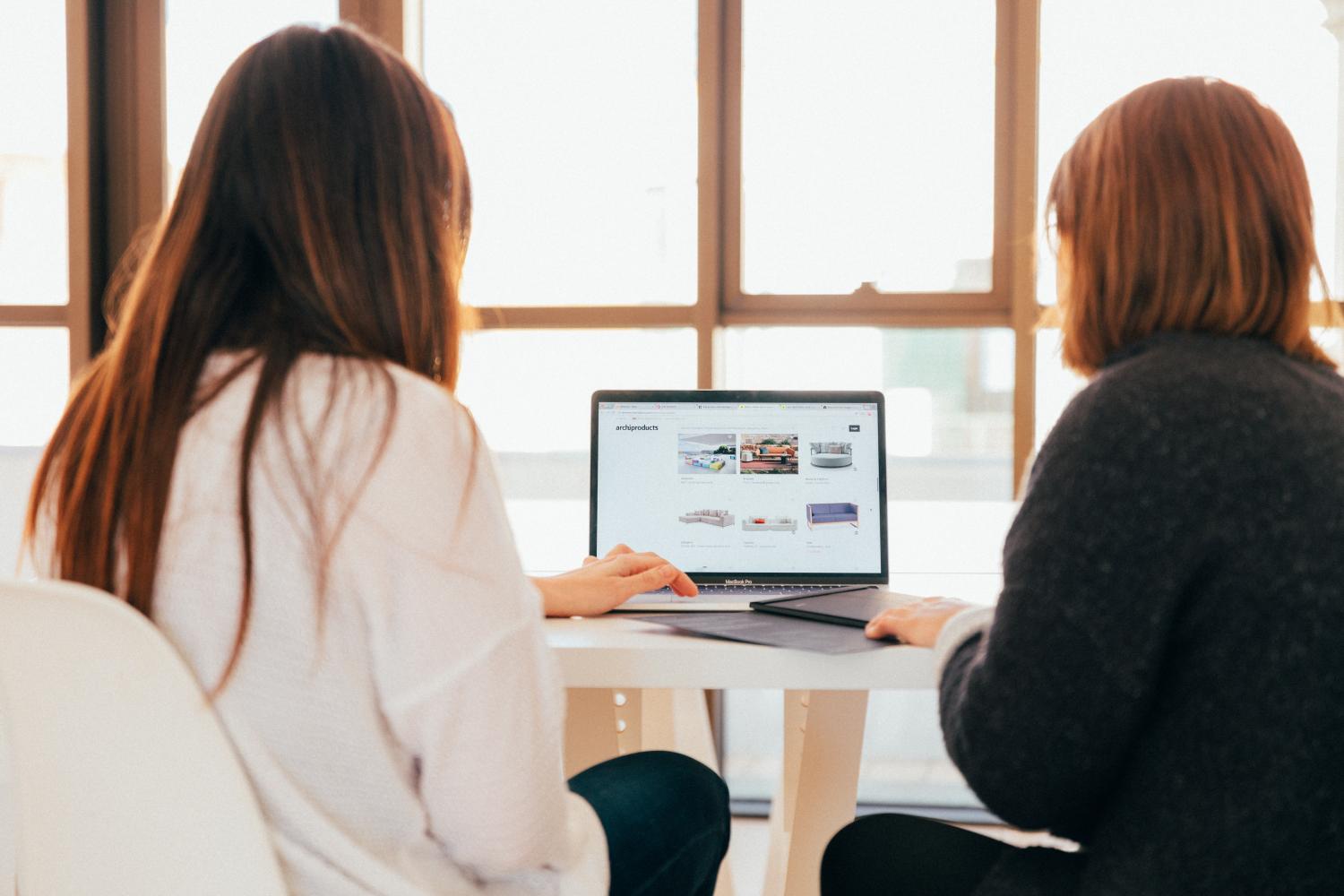 9 General Style Tips for Women in Business
Be Yourself in Style
You can wear outfits that are comfortable and within the guidelines of your organisation. There is no need to copy whatever that is followed in ages. You should dress in a relatively modest, office-appropriate manner, that is what matters.
Do Spend on Quality, not for Quantity
The tendency to fill the wardrobe with all trendy pieces in fashion in all colours can be a wrong decision. Because often this kind of shopping will be concentrated on the low priced low-quality tags. That is a major drawback while shopping for office wear.
Women in business are expected to be smart with how they spend their money. There are other ways to have a budgetary living, but your business wardrobe is not one of them. If the dress is high-quality, you'll be able to use it many times over many years, gaining the cost per wear low.
While purchasing your office outfit, consider the materials and mastery of the garments you buy. Then once you get perfect items, take proper care as suggested on the dress or by experts. Have them tailored with choicest craftsmen. If you previously don't have a committed tailor, find one! The fit is everything for the business wardrobe! Not too tight, not too loose, not too long, not too short, but just right, that's the way it should be. And a skilled tailor will serve you to achieve that.
Have them professionally laundered regularly as required, and hang them on the best suitable hangers (wire hangers may ruin your expensive costume!).
When it comes to shoes, buy the best quality shoes and make sure they are comfortable for even a prolonged walk or stand. Take shoes to a cobbler when they need to be rubbed or resoled. Basic care of your clothes and shoes will make them have a long run!
Don't show the Décolletage for the Workplace
A night party outfit is not fit for office, obviously. Showing too much skin is not appropriate for work. Being aware of this in two particular ways.
The right length and fit is important! Dresses and skirts better touch the top of your knee at least. Never pick pieces with super high slits. Also, make sure the dresses have a modest neckline. Do not choose transparent clothes that show out of your undergarments. Even though we women try to be modest, some things are not in our hands that it might slip sometimes. It's perfectly alright to be imperfect where we cannot control. Just forget and move on over such humiliations got from outfits!
Some strict offices often prohibit sleeveless tops or require a sweater or jacket over such. I think that have to be left for personal choice, but then again it's often a reasonably good idea to wear a sweater or jacket, as workplaces are mostly cold. Be sure to learn your employee handbook for specific dress code rules for your office.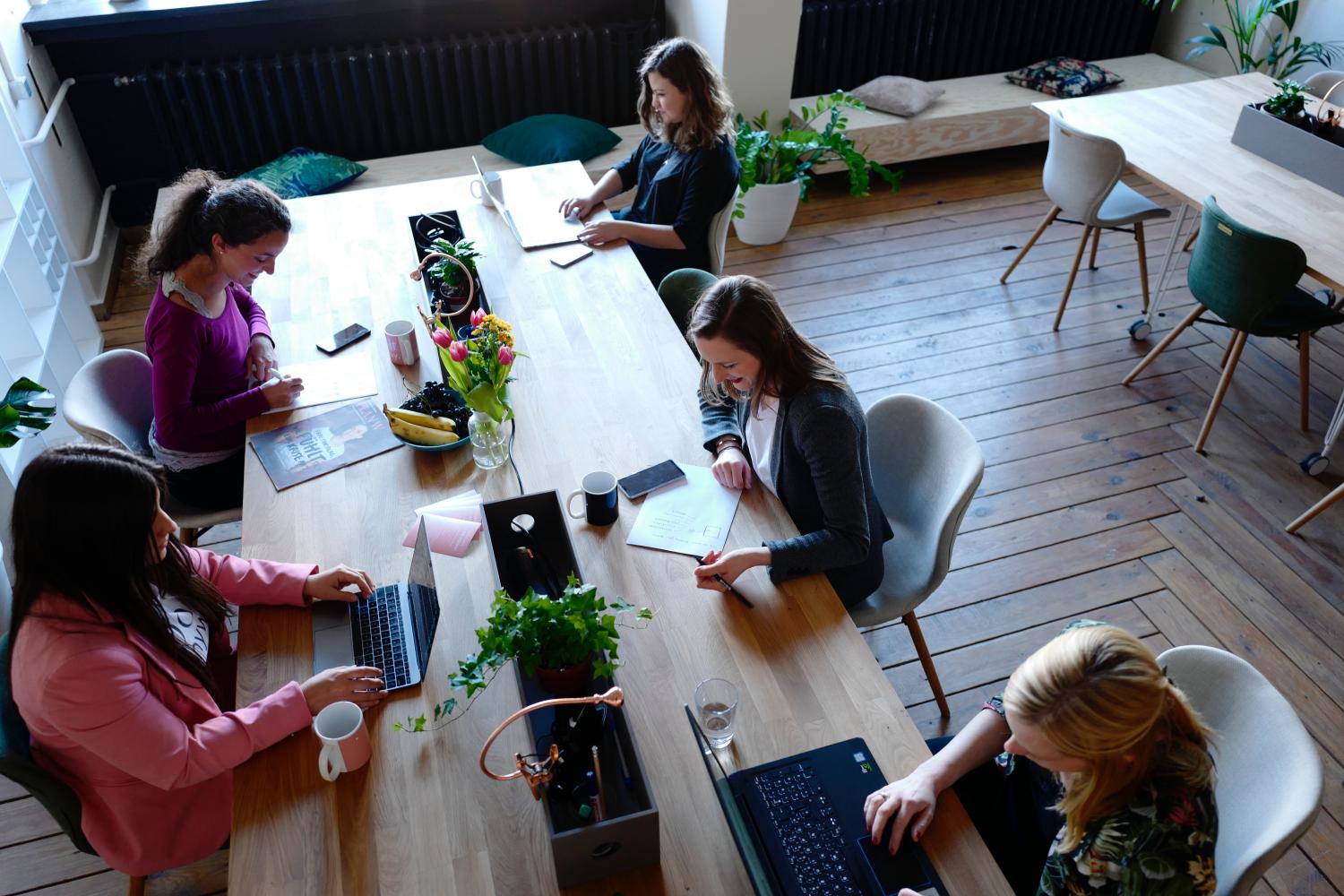 Keep your Make-up Simple
Simple make-up is fit for office. If you like bold lip colour, feel free to go for it. But keep everything else natural keeping your look altogether neutral. Do not wear overplaying stuff like false eyelashes, smoky eyeshadow, or an excess of bronzer. Use your make-up to improve your natural appearance.
Keep a mirror with you to check yourself before you go into important meetings. Sometimes lipstick on your teeth, any make-up spots, or food in your teeth may appear as a villain. Likewise, you may carry your cosmetics and essentials, a small toothbrush or a toothpick handy just in case.
These days most women chose to be natural or minimal especially to offices. A lip balm, moisturiser, and eye pencil will do the essential makeover. So just keep a pouch of these stuff in your office bag.
Wear Accessories Wisely
Accessories are believed to have an effect to make or break the style. Minimal pieces or statement pieces are considered to be best for the business appearance. You can pick a high-quality handbag or a briefcase, rather than stacking on the jewellery. Prefer something classic like a nice set of pearl earrings or elegant studs, a simple bracelet or bangle, or a pretty piece of necklace.
Don't be a Too-Trendy-Fashionista
Except you work in the fashion industry, the job space is likely not the place to test with the newest ramp trends. You need to represent yourself in classiness, style, and strength. An overly trendy look may become the focal point and may profess opinion different from what you may really want. You should appear to magnify your message of professionalism. There is nothing wrong with fusing a little trend. Just don't let it overdo!
A Must-Have to Finish the Look
A piece of accessory that can make the business look complete is obviously a watch. A formal or a classy looking watch can be paired with your business attire.
Miscellaneous
Have a fitting pair of glasses if you are a person who uses it, a formal classy bag preferably leather ones, and do not forget to have a dry and perfect hairstyle, and a mild cologne.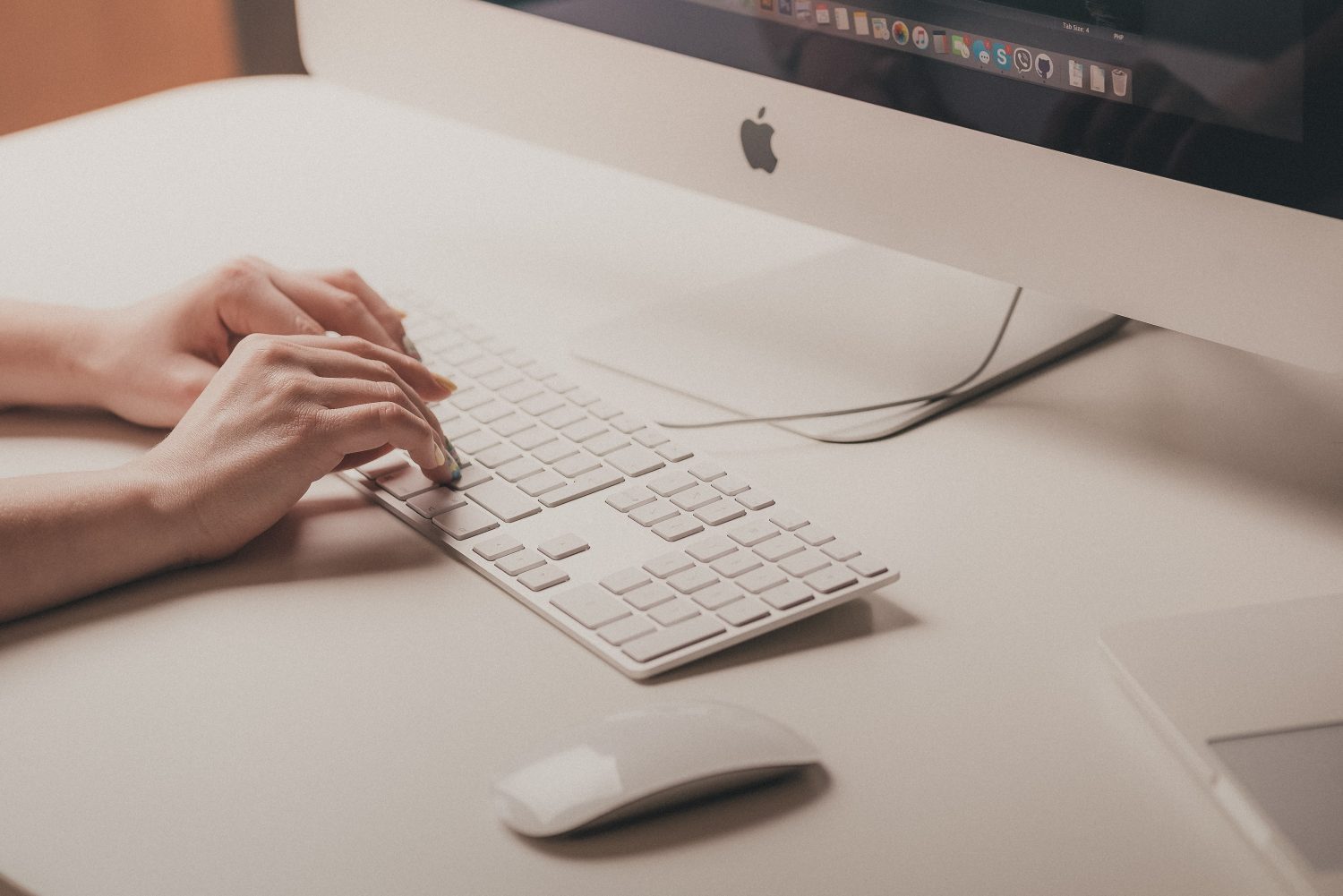 Work-From-Home Outfit and Other Helpful Routines
Lastly and most importantly, arrange your work wears prior on weekends so that you can avoid the morning chaos and save more time. That should be a routine of office going ladies, but what about work-from-home women? I suggest to follow the same routine mentioned above and wear comfortable outfits, but not too much homey kind of dresses.
For instance, get ready and leave out of your pyjamas in the morning and sit in your workspace at home in the morning as fresh as you are going to the office. This trick will help you to be more productive and that may be needed if you have client or office video calls and meetings. If you are a woman who chose work-from-home for convenience follow this simple routine for having a prolonged 'not-so-boring' career.
Different offices require different types of attire. Does your office demand to be in full professional style? Or is business casual okay? Even when you have a chance to wear casuals keep in mind to be humble and tidy. Be aware of profession and integrity. In this generation workplace, where casual wear is growing more common, it can be crafty to know the customs of appearance. So folks, don't give a chance to go wrong with your first impression.
Ayoti is professional entrepreneurship platform meant to empower women by providing work opportunities which can be done in their personal space itself. Women who want to stay at home and work, this is a great opportunity to stay in a career.