A New-Normal New year on its way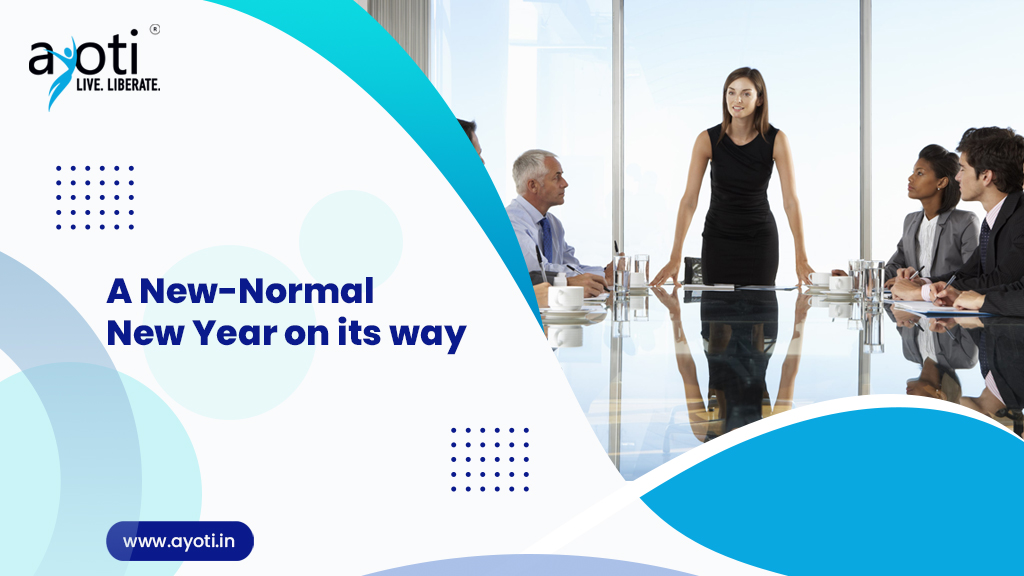 Welcome to the new normal….!!! Starting in 2022, the "new normal" has become unpredictable and is here to stay. That's right – the era of unpredictability is here to stay this 2022 as well. We made it through two years of the pandemic, and considering all that we have gone through, it is not a small feat.
As we turn the page toward 2022, we know it's not going to be easy, especially with the challenges of the rapidly growing Covid variant. Nevertheless, it is important to pause, take a breather and analyze all the things going around and certain stuff we need to leave behind.
However, this attitude won't help. While dealing with a pandemic is challenging, tiring and traumatic, we are entering 2022 with the hope of a tool kit of expertise. After dealing with lockdowns and outbreaks, we hope and pray that life becomes normal.
Seasonal Covid
Though once pervasive, Covid won't dictate your daily lives as much, says philanthropist Bill Gates in his blog. Though the Covid variant is spreading throughout many parts of the world, vaccinations will keep you protected to prevent severe illness or hospitalization.
But just like other respiratory conditions, there will be times of the year when Covid infections will rise, especially in the fall and winter seasons. This means that Covid and flu season will coincide.
Stay at home, when sick
If the virus becomes more seasonal, wearing a mask while traveling and indoors can become the norm, says Shaun Truelove, an infectious disease epidemiologist at Johns Hopkins Bloomberg School of Public Health.
Other prevention strategies such as washing your hands thoroughly and practicing social distancing must be followed.
Affordable Home Covid tests
No more waiting in a long queue to get a Covid test. With the rapid increase in Omicron, at-home Covid tests can be made available for people though the decision is still murky.
Yearly Covid boosters
There's a possibility you'll need to get Covid boosters regularly in the future. Covid vaccinations, like flu shots, may become a yearly event, according to some experts.
This may be a positive thing: if new Covid variants keep appearing, each year's booster can be tailored to combat the prevalent variant at the time. But convincing people to follow protocols and take vaccine boosters can be challenging. However, the one striking thing we have seen is that people overcautious about Covid ended up getting the virus. This left us wondering how they got it despite all the precautions they took.
We understand that it is natural if people cannot put their entire lives and careers on hold. Unless you live in an isolated bunker, you will almost certainly catch the bug sooner or later. So to live as normally and safely as possible, what defines an appropriate degree of risk? After all, we don't stop driving or traveling despite the chance of an accident.
Bottomline
Our gut feeling says that 2022 will be a breakthrough year for humanity, not the virus. We'll trust masks, vaccines, social distancing, and so on, but we'll trust our bodies and ever-fighting spirits above all. And thus, the year of living furiously begins.