How to enhance digital transformation and customer experience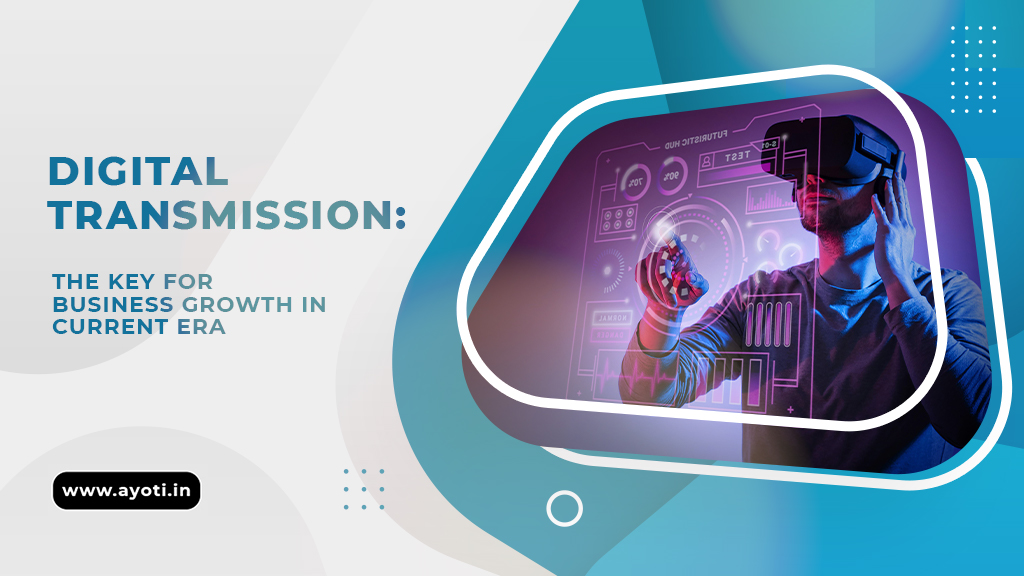 Business guru Peter Drucker once said that "the purpose of a business is to create a customer". Many successful CEOs take Drucker's words wisely and follow them to the "T" almost six decades later. Among some include Jeff Bezos of Amazon and Richard Branson of Virgin Companies. Many CEOs believe that companies need to keep them happy to create customers, and that is the main secret of their success.
What is digital transformation?
Digital transformation is the process of implementing digital technology into all aspects of a company's operations, resulting in major changes in how the company runs and the value it provides to its consumers.
Simply put, it's about altering the way a company connects with its customers and ensuring that they receive a seamless experience whenever and wherever they require it.
When asked what factors influence a company's choice to pursue digital transformation plans, ½ of the companies said customer experience and satisfaction are the most key aspects.
Unfortunately, digital transformation worldwide aren't putting customers first and are rather fixating on new technologies to provide operational efficiencies that reduce the overall cost. Even though it's important, companies must focus on frustrated customers dealing with poorly designed, unreliable and inauthentic products with the brand.
However, many firms, both B2B and B2C, realise that digitalisation should begin with CX (customer experience). They know that creating different and new experiences will attract more customers and make them come back, thus driving the brand to profits and recurring revenue. Companies comprehend that unbeatable, constant and legit experiences can deliver better ROI than advertising.
Companies worldwide are making significant investments towards digital transformation. Technology researcher International Data Corp. predicts that these expenses will go up from $1.3 trillion in 2018 to $2.1 trillion by 2021. This rapid increase of smart technologies, paired with the low cost of computing and power, has put most technologies, particularly analytics and advanced machine learning, in the hands of literally every firm, regardless if they are big wizards or start-ups. Hence, simply having the latest technology will not give you a competitive advantage.
Customers crave better experiences from firms they are doing business with, and it is the responsibility of the companies to meet the demands if they want to be successful. Users want performance, responsiveness, validity and reliability. The winners will be those who can provide better customer experiences than their competitors and keep in mind how customers wish to do business with them.
Businesses that move to digital transformation create highly engaged customers, and they are:
6x more inclined to try a new product or service from a favourite brand.
4x more likely to refer it to their friends, family, and connections about your brand.
2x more likely buy from their favourite brand, even if a competitor offers better quality or price
Moreover, highly engaged customers make 90% more purchases, spend 60% more every purchase, and have 3x yearly value (in comparison to the average customer).
In fact, according to an MIT study, businesses that embrace digital transformation make 25% more profits than their competitors.
https://www.superoffice.com/contentassets/c9d3a17f2cf44abc809444c90e2d064b/digital-transformation-case-studies.png 
(Reference Image)
Five Methods to Boost the Digital Customer Experience
Increasing subscriptions by using consumer data
A new outlook of active product experimentation
Leadership with an emphasis on digital transformation
Trust-based cross-silo collaboration
Rebuilding the technical stack completely



1. Define your tactics first before launching digital transformation
Due to the constantly evolving technologies and advancements, the corporate world moves at a breakneck pace. Every year, new and emerging technology can disrupt even the most well-established businesses.
Uber revolutionised the taxi industry in 2009 by allowing users to hire a ride using a mobile app. Amazon Go is the latest adaptation of Jeff Bezos' thriving e-commerce empire, which offers a chain of convenience stores in the United States with automated, cashier-less self-checkout stations.
Google and Elon Musk have recently been competing to be the first to commercialise self-driving automobiles.
With these new ideas being put into the marketplace, businesses need a long-term strategy to adapt, compete, and thrive in this new digital terrain.
So before you start a digital transformation, ask yourself these 3 questions:
Where are you today?
Where do you wish to be tomorrow?
What are your plans for getting there?


2. Reimagine the user's journey
Now that customers have more power over how businesses deliver experiences, it's time to create new ones that match their needs.
As per the HBR poll, 40% of respondents say that user experience is the main goal for digital transformation.
Because every interaction with a customer impacts the overall image of a business, focusing on customer relationships is a smart choice.
       3. Create an active, flexible IT setting
It is vital in today's business world to have the right technology to support digital strategy. Did you know that 45 percent of CEOs believe their companies lack the necessary technology to pursue a digital transformation strategy?
Thankfully, companies understand the importance of establishing agile systems, with 86% believing that cloud technology is vital to digital transformation.
The cloud enables businesses to be more active, dynamic, and adaptable, allowing you to test new ideas that are both budget-friendly and low-risk, thus allowing you to leverage technology to meet client demands more quickly.
You can digitally capture all touch-points to make a 360-degree image of your customer by linking SaaS applications such as customer records, Big Data analytics, Web and mobile apps. Using this data, you will discover how, when, and why your consumers do transactions with you. This way, you will give a better, more improved customer experience that brings us to the new point – personalisation.
     4. Personalising the customer experience
Today's customers expect businesses to treat them as individuals, with specific preferences and purchase history.
As per Accenture, 75% of customers say they are more likely to purchase from a company that:
Recognises them by name, remembers their purchase history, and makes product recommendations based on their previous purchases.
The important aspect is that they don't mind if businesses use their data.
That's right. Customers are glad organisations use their data to enhance their experience. But benefitting from this opportunity, you need to invest in CRM.
You can't treat your clients as individuals without CRM. Moreover, it will be impossible to deliver a unique experience without storing the history of how your company interacts with them. You can evaluate and research customer-related data with a CRM system based on your organisation's previous interactions.
    5. Multi-channel experience
Customers now know what they want, when they want, and in what way they want it, thanks to advanced technology.
More than 50% of all buyers now anticipate a response from customer service within an hour. They also anticipate the same responsiveness on weekends as they do throughout the week. Businesses have been driven to be available and on-demand 24 hours a day, seven days a week, for rapid gratification.
Everything occurs in real-time, so companies can deliver responsiveness, personalisation, and connectivity to their clients to succeed in the long run.
Consumers today aren't limited to a single channel. They shop in stores, buy online, leave reviews on mobile apps, and ask your customer service team queries on social media.
When you combine all these communications, you can construct a single digital profile for each consumer who interacts with your company.
   Conclusion

Companies must seriously consider establishing a digital transformation strategy, if they've not already, in today's fast-paced, connected society.
Organisations may use digital transformation to attract millennial buyers and meet their expectations for a consistent consumer experience regardless of channel or location.