Increasing women's participation in the workforce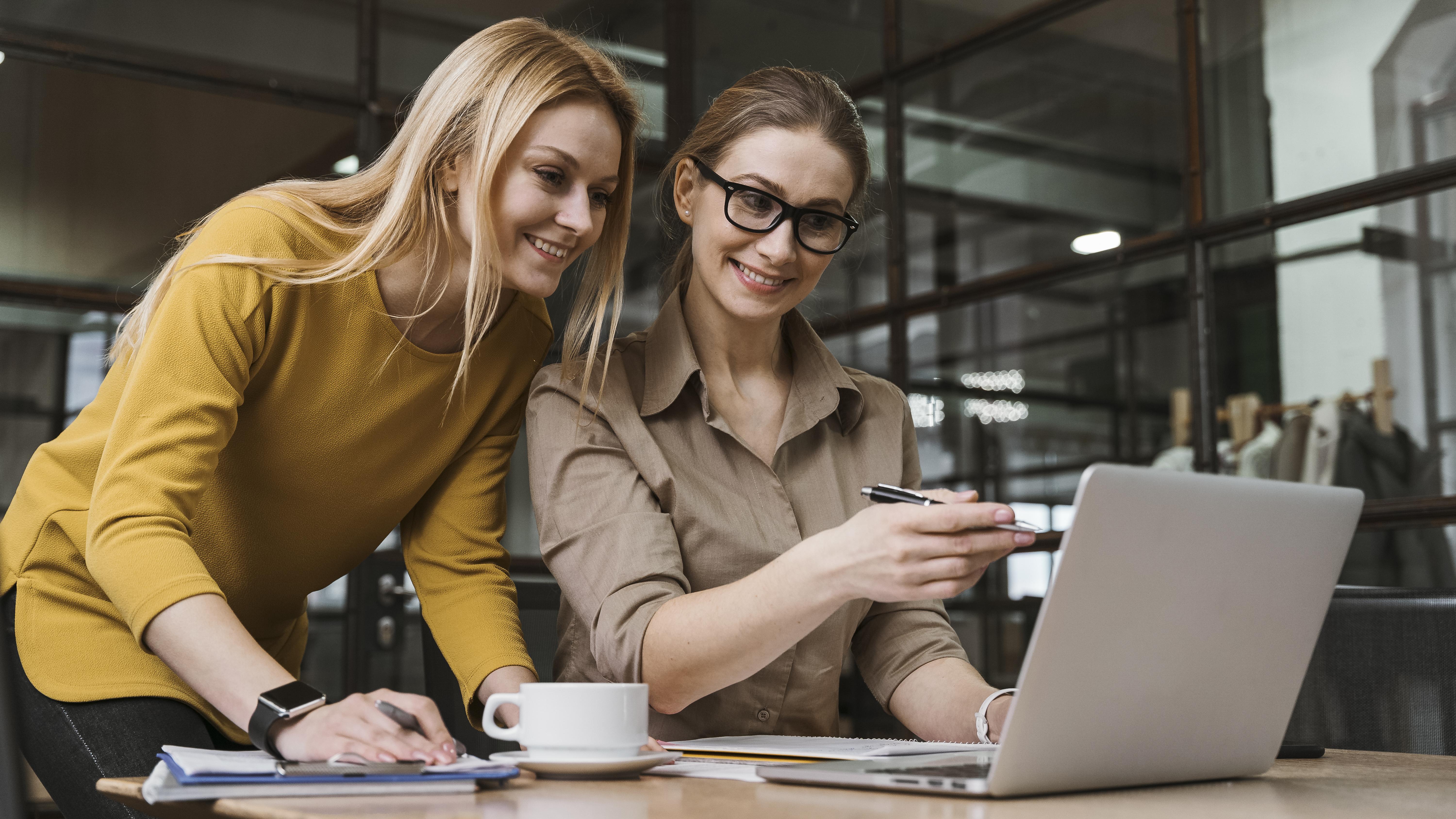 Introduction
The pandemic outbreak introduced a remote workplace scenario that has taught the business world the smooth convergence of work-life is not only achievable for males but also for female professionals. Companies were tired of enabling flexibility or remote work, expecting breaches of records. Given today's background, companies will feel comfortable in supporting accessibility for all with efficient and effective work-from-home options available. In March 2020, about 25 percent of administrators and small business owners bought new digital technologies to support workers working from home during the transition to remote jobs. After COVID-19, a substantial number expected the instrument used to be irreversible.
As we move into a more interconnected structure of in-person and virtual hybrid jobs, these will be the businesses whose employees stay working from home in some post-pandemic role.
Technical adaptation
Companies who have invested since the pandemic in their digital workers will see returning to the old normal as a step backwards. There are the businesses that can hold remote work in order, and those are the ones that have always been somewhat spread, to begin with, and then there are the businesses that have an existing workplace culture that has not changed their minds yet.
Some implicit prejudices that occur in the industry, especially at the recruiting table, have been unwittingly resolved by the pandemic. With a central enabler to work from home, the overwhelming thinking among hiring managers that women will leave post-marriage or at the altar of motherhood will be drastically reduced.
Some positive effects that happened during pandemic
Although the pandemic has put the transition on virtually all of humanity without option, there have been some unforeseen positive effects. The spike in working from home turned out to be the strongest policy lever ever pulled by the transport industry to minimize congestion in our cities.
Although WFH may not be a substitution for the conventional way of operating, it is an excellent way to complement any organization's operations. WFH will lead to greater efficiency and become more time-efficient as it reduces the need to go to the workplace which often leads to more employee savings. WFH needs to excel with many things. It is important to develop strong contact and trust and to provide rules that explain what good work ethics are. Adaptation is the need of the hour, and there will be no difficulty down the road with those displaying flexibility.
Though India is introducing more programmes for diversity and inclusion, such as expanded maternity leave, compulsory paternity leave and mentoring, women's right to and choice of job relies heavily on companies continuing we can take the learning from these days forward to the industry in post-COVID times, it can not only help to include a greater segment of women in the workforce; it can also contribute to tremendous creativity and the growth of multiple viewpoints, crucial to the post-COVID era's shocks, instability, confusion, difficulty and uncertainty.
Increasing women's participation
The society is shifting towards equality. Education has been open, and educational institutions around the world have implemented gender-sensitive initiatives to ensure inclusivity within curricula and classrooms. The news media, private businesses, and governments have recognized the unpaid work that women contribute. With an increased number of women engaging in active politics, the political atmosphere has shifted. Young girls and women are involved in public policy development, and women's voices have found a role in the mainstream discourse; women express their views, challenge the authority, and convey their thoughts effectively.
Women appear to have greater emotional maturity, giving them an advantage over males. If properly deployed, empathy can be a valuable bargaining mechanism. Chief wants to be approachable. A leader's approachability relies on their sensitivity to requests, feedback, and critique. It depends on how cooperative an individual is. There has to be a leader available. For women, this also serves since a hindrance, as they appear to be involved in other tasks.
Women require positive work environments that are task-oriented and have clear deadlines such that according to the hours that are suitable for them, mothers will work as freelancers and complete such work within the period. Via these assumptions, women need to develop to ensure that their identity does not dictate the importance of their thoughts. The responsibility for doing this, though, does not rest entirely on the shoulder of the woman. Men need to respond to women to be assertive.
What are the problems involved? 
Cultural and social expectations prohibit women from understanding their true economic potential, and their physical and economic mobility is restricted by safety issues. Gender inequality and the lack of working conditions make it more difficult for women to engage effectively in the job market.
Conclusion
Traditionally, the mentality is based on work while you run from an office setup, and home chores are the least of your worries, which might not be true in a home setup. It may also take a toll on one's emotional well-being to sit indoors for long periods. It is therefore incredibly necessary for organizations to create an organizational culture in which workers are continuously linked, and there is ample interactive interaction for employees, even though they are distant.
These are, overall, testing moments for all of us. To create a society that can be less disruptive and positive for all groups, organizations and people need to work together. It's time for toxic supremacy to be broken and people to realize that the aim of feminism is to reduce gender differences and promote gender equality in political, economic, personal and social terms. It is essential to note, as the planet recovers from the pandemic that we are heading into uncharted seas and there are many new lessons to experience. In many dimensions of Indian culture, a behavioural and attitudinal improvement on gender-related issues is not only possible but already clear. If India stands some hope of getting women back into the labour force, the government should continue to provide the tap on the shoulder.