3 Best Healthy and Easy No-Bake Cake Recipes
Are you craving for a cake but don't have energy and patience for baking? It's 2018 folks! There are numerous new methods to make a cake; all easy and quick! Let's not depend on oven or cooking range for making a cake, but lean to the refrigerator or maybe sometimes just the room temperature or a common cooking partner; cooker, also in making delicious cakes. So let's begin with the tasty and healthy no-bake cake recipes that are easy to prepare at home.
1. Chocolate Biscuit Cake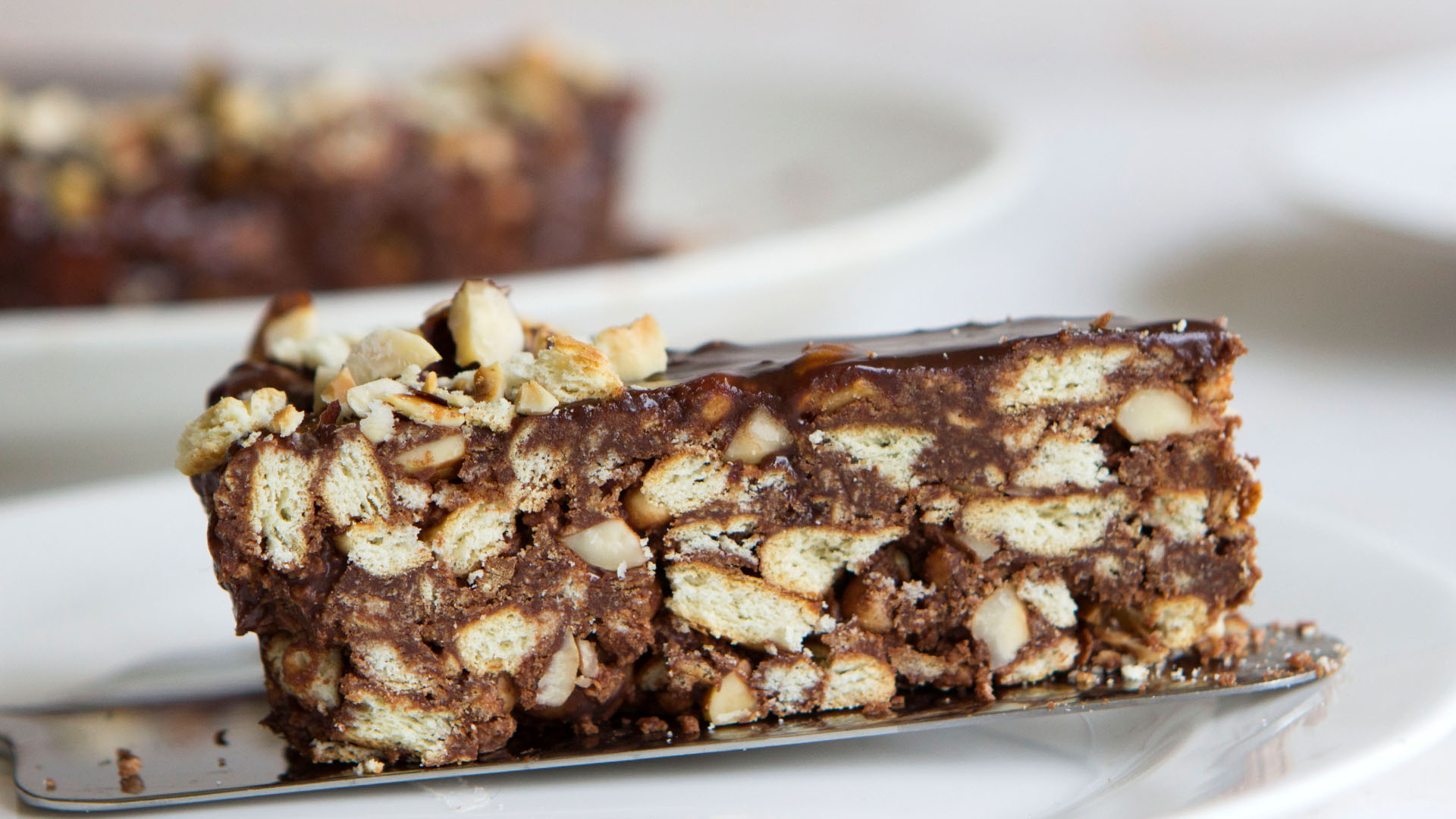 Chocolate is one ingredient that comes often in most people's favourite cakes. Children and elders equally like a share of cocoa in these types of cakes.
Ingredients
1. Digestive biscuits or tea biscuits – 28 oz (800g)
2. Nuts- toasted and chopped (walnuts or almonds or cashews) -1 cup (100g)
For chocolate Syrup
3. Sugar -1 cup (200g)
4. Unsweetened cocoa powder -1/2 cup (60g)
5. Milk – 1 cup (240 ml)
6. Butter – 2/3 cup (150g)
7. Vanilla extract – 1 tsp
For Chocolate Ganache
1. Whipping cream – 1/2 cup (120 g)
2. Bittersweet chocolate, chopped – 4 oz (120g)
Directions
Take a large mixing bowl, break the biscuits into small pieces.
Toast the nuts in a medium heated pan for 5-7 minutes. Mix biscuit pieces and nuts well.
To Prepare Chocolate Syrup
In a medium-sized saucepan add sugar and cocoa powder. Stir to combine and gradually add milk, stir until it combined well. Add the butter and place over medium heat. Bring to boil for about 3 minutes stirring constantly. Remove from heat and stir in salt and vanilla extract. Let it cool completely.
Pour the syrup over the biscuits and nuts and combine well with a spatula or spoon. Transfer the mixture to a 9-inch non-stick round bakeware or use a same measuring round cake pan and keep a butter paper on its base. Press the mixture well using the back of the spoon or spatula. Close the pan and refrigerate for about 1 hour.
To Prepare Chocolate Ganache
Take a small saucepan and just bring whipping cream to boiling point. Pour hot cream over the chopped chocolate and leave it to stay for 1 or 2 minutes. Then stir until it is smooth.
Pour ganache over the pressed chocolate biscuit cake. Refrigerate to set for about 3-4 hours or overnight before serving. Garnish with toasted nuts, serve and enjoy with family or friends.
2. Oreo Refrigerator Cake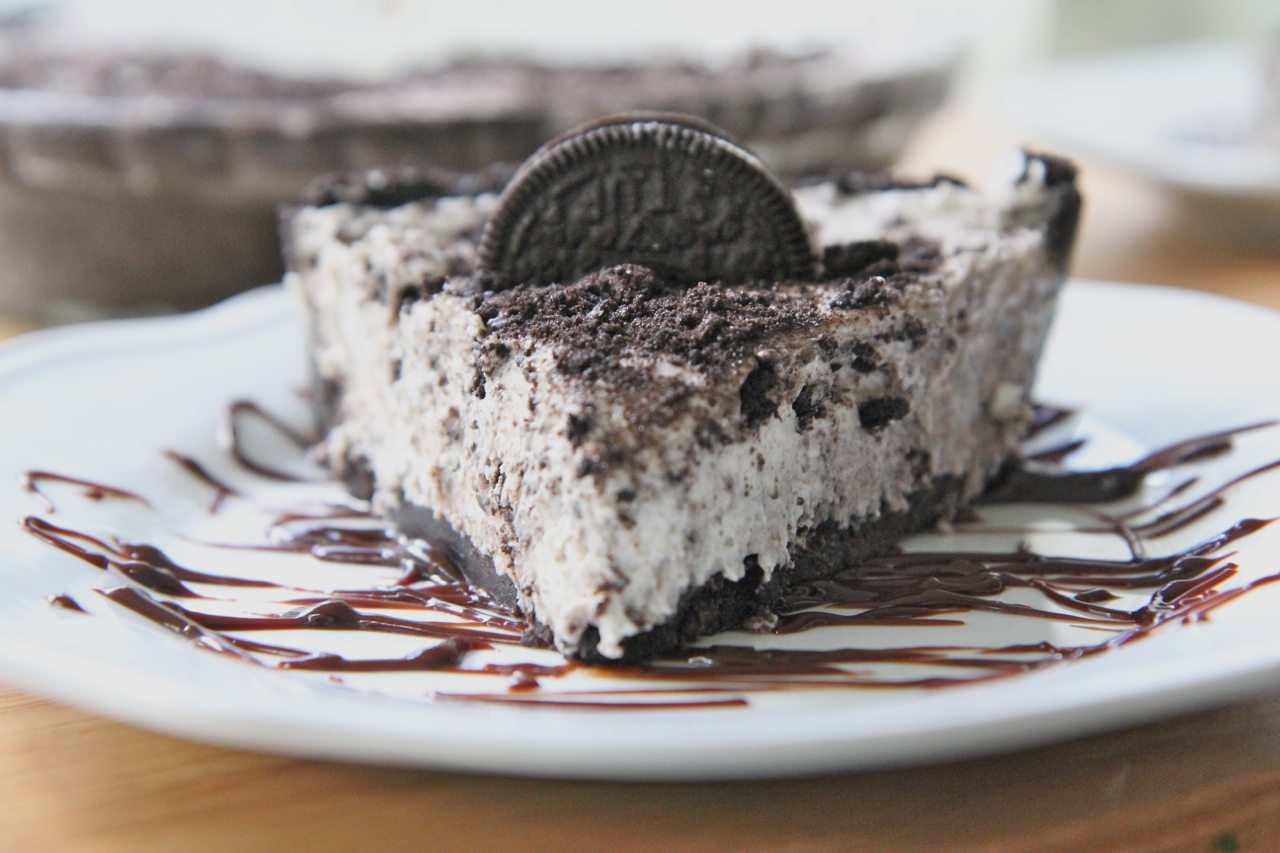 Oreo is the new instant cooking ingredient and most mothers and chefs these days prefer it in their quick recipes. So, let's make a yummilicious no-bake cake with Oreo.
Ingredients
1. Oreo cookies, crushed – 1 bag (15 ounces)
2. Butter, melted – 1⁄2 cup
3. Cream cheese, softened – 1 package (8 ounces)
4. Confectioners' sugar – 1 cup
5. Cool Whip, frozen topping thawed – 1 container (12 ounce)
6. Chocolate fudge instant pudding mix – 1 package (6 ounces)
7. Cream (or whole milk) – 2 1⁄4 cups
Directions – Let's make it!
Take Oreo cookies and make it to crumbs; this is the element that retains the texture of the cake so be aware. Keep aside 1/4 cup for topping, Mix rest of the cookie crumbs into the melted butter. Press the mixture to the bottom of a greased 13 x 9 inches baking pan.
Beat the cream and confectioner's sugar in medium speed in a large bowl, until it becomes fluffy. Fold in half of the Cool Whip topping. Spread it over the cookie crumb layer. Refrigerate the half done cake for 30 minutes.
Meanwhile, combine milk with instant pudding mix, beat well until it is smooth. Pour over the chilled mixture into the pan. Refrigerate for another 1 hour. Spread the remaining Cool Whip topping on pudding layer. Sprinkle the reserved cookie crumbs. Store cake in the refrigerator covering tightly. Enjoy and indulge your sweet tooth crave.
3. Raw Vegan Carrot Cake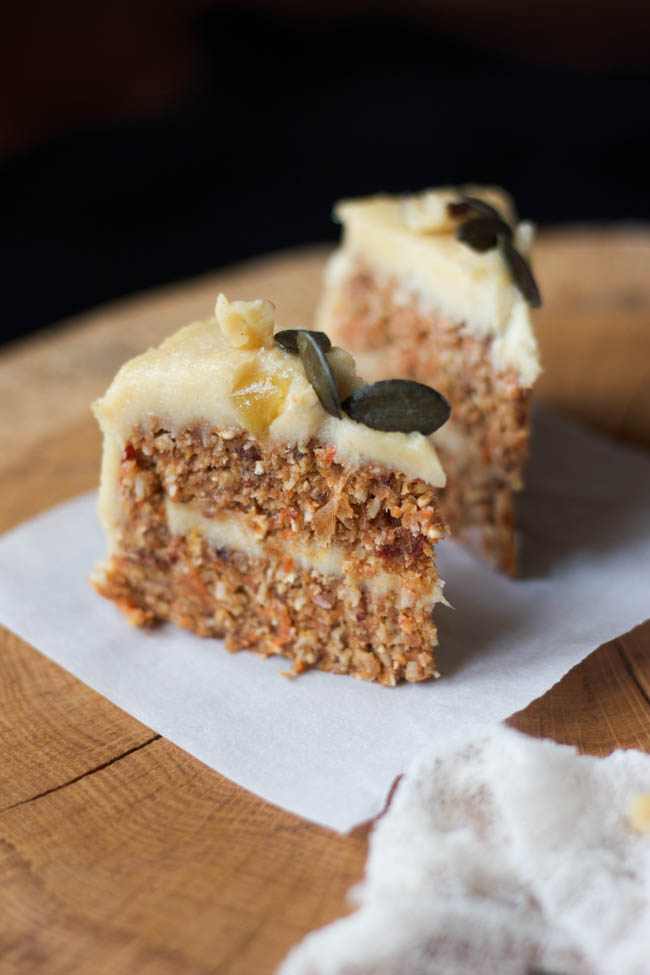 No-bake carrot cake comes next in the row after chocolate cake and sponge cakes. These kinds of cakes are not just for fitness freaks or children, but everyone who tries would love its flavour and taste. So, let's make this healthy and easy cake.
Ingredients
For the Cake:
Large carrots – 2 (peeled)
Oat flour or buckwheat flour – 1 1/2 cups
Pitted dates – 1 cup
Dried pineapple – 1 cup
Unsweetened dried coconut – 1/2 cup
Ground cinnamon – 1/2 teaspoon
For the cashew frosting:
Cashews – 2 cups (soaked for a couple of hours)
Fresh lemon juice – 2 tablespoons
Liquid coconut oil – 1/3 cup
Pure maple syrup – 1 tablespoon
Water (as needed for the cake)
Directions
Cut the carrots into small chunks. Then fold in all the ingredients (including the carrots) into your food processor or grinder, pulse until it's all in really small pieces and sticks together.
To make the cashew frosting
Blend all ingredients in your blender until smooth, with minimum or no amount of water. keep that in a bowl and set aside.
Gathering
Press half of the cake mix into the bottom of an adjustable pan, of about 6 inches. Then spread on about 1/3 of the frosting. Place it in the freezer until the layer of frosting is hard. Then roll the rest of the cake mix. let it set in the fridge overnight. Take it out of the pan and use the remaining frosting and then garnish it with whatever pretty edible stuff you have.
So, now you are familiar with the no-bake cakes, why don't you try them at home? These sound really delicious, don't they?