Sweet and healthy bottle gourd/lauki recipes for Diwali
Bottle gourd is known as lauki, ghiya and dudhi in India and calabash, squash, and bottle gourd in western countries. Fresh bottle gourd is a major source of vitamin-C. Vitamin-C is one of the powerful natural antioxidants that help the human body remove harmful free radicals, which otherwise, identified as one of the causes of cancer development.
Bottle gourd carries just 14 calories per 100 g so it is one of the lowest calorie vegetable, making it a favourite item of those who diet. Lauki is also a decent source of thiamin, niacin (vitamin B-3), pantothenic acid (vitamin B-5), pyridoxine (vitamin B-6) and minerals like calcium, iron, zinc, potassium, manganese and magnesium. It is excellent source for improving digestive system and its juice also regulates the blood pressure according to Ayurveda.
One may not like it for medicinal purpose as everyone does not find it tasty. But its taste can be enhanced if prepared in a different manner. So, let's dig deeper into three easy, healthy and sweet bottlegourd recipes to garnish your Diwali moments!
1. Bottle gourd halwa/Lauki ka halwa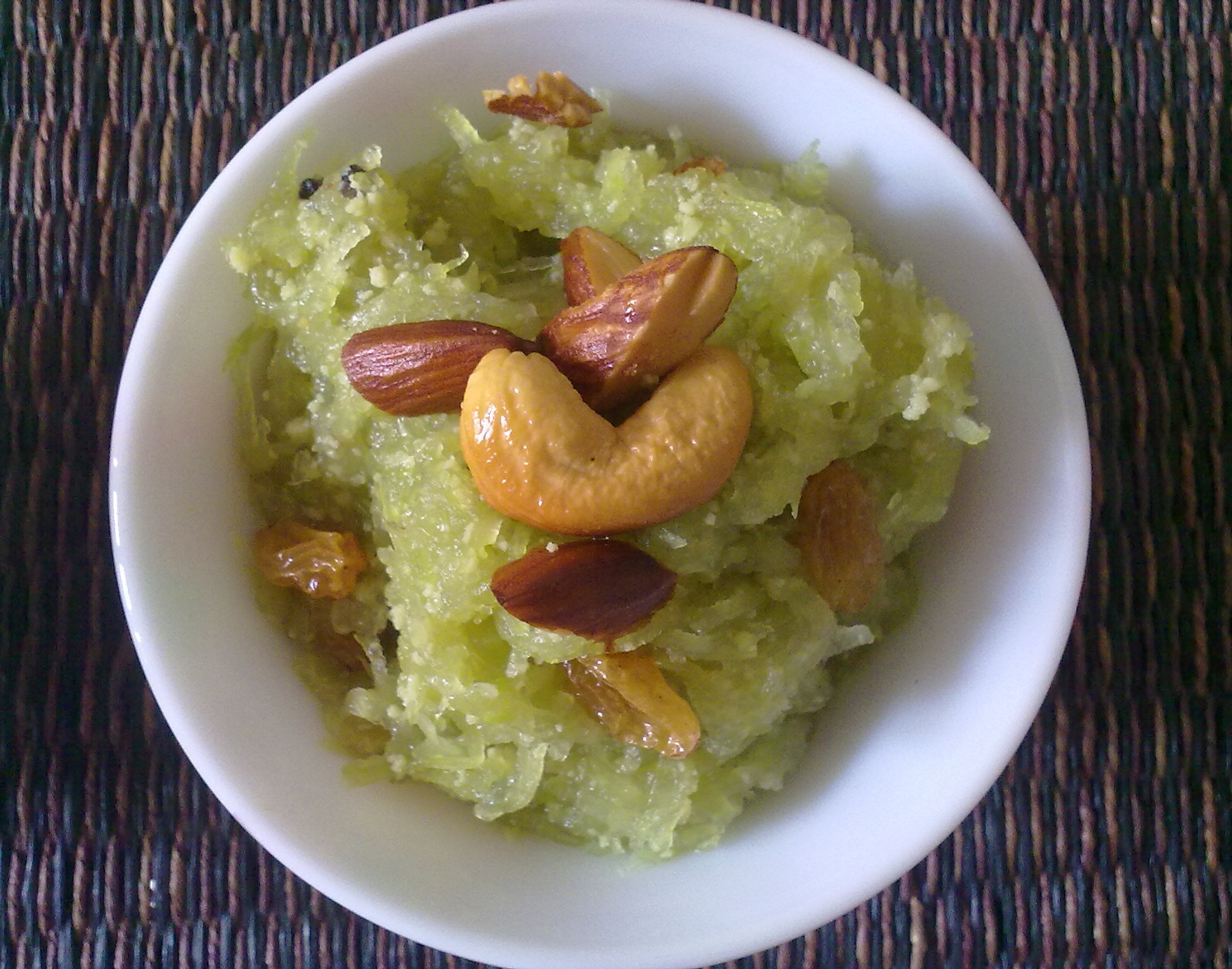 Ingredients
Bottle gourd – 600 grams
Butter (clarified)/ghee – ¼ cup
Cashews – 5 halved
Almonds – 5 chopped
Raisins – 2 tablespoon
Milk – ½ cup
Sugar – ¾ cup
For khoya:
Clarified Butter/ghee – 1 teaspoon
Milk – ¼ cup
Milk powder full cream – ½ cup
Cardamom powder – ¼ teaspoon
Directions
First, heat ghee (¼ cup) and roast the cashews, almonds and raisins until they become golden brown. Keep them aside. Now add in grated bottle guard and saute for 5 minutes. Continue to saute till it shrinks and lightly changes colour. Combine the milk (½ cup) and stir well. Cook for 10 minutes or till the milk thickens and bottle gourd gets cooked completely. Further, add in ¾ cup sugar and stir properly. Let the sugar dissolve and boil for 5 minutes or till it becomes more solid. Add in khoya (khoa) into the bottle gourd mixture and blend well. Keep stirring till the mixture sets and forms a mass. Add roasted nuts and cardamom powder, and then combine the entire mixtures. The whole content will be around a cup. Lastly, the delicious Bottle gourd halwa/ Dudhi halwa/Lauki halwa to a bowl and serve warm or chilled, though warm is preferred.
2. Bottle gourd pudding/Lauki ki kheer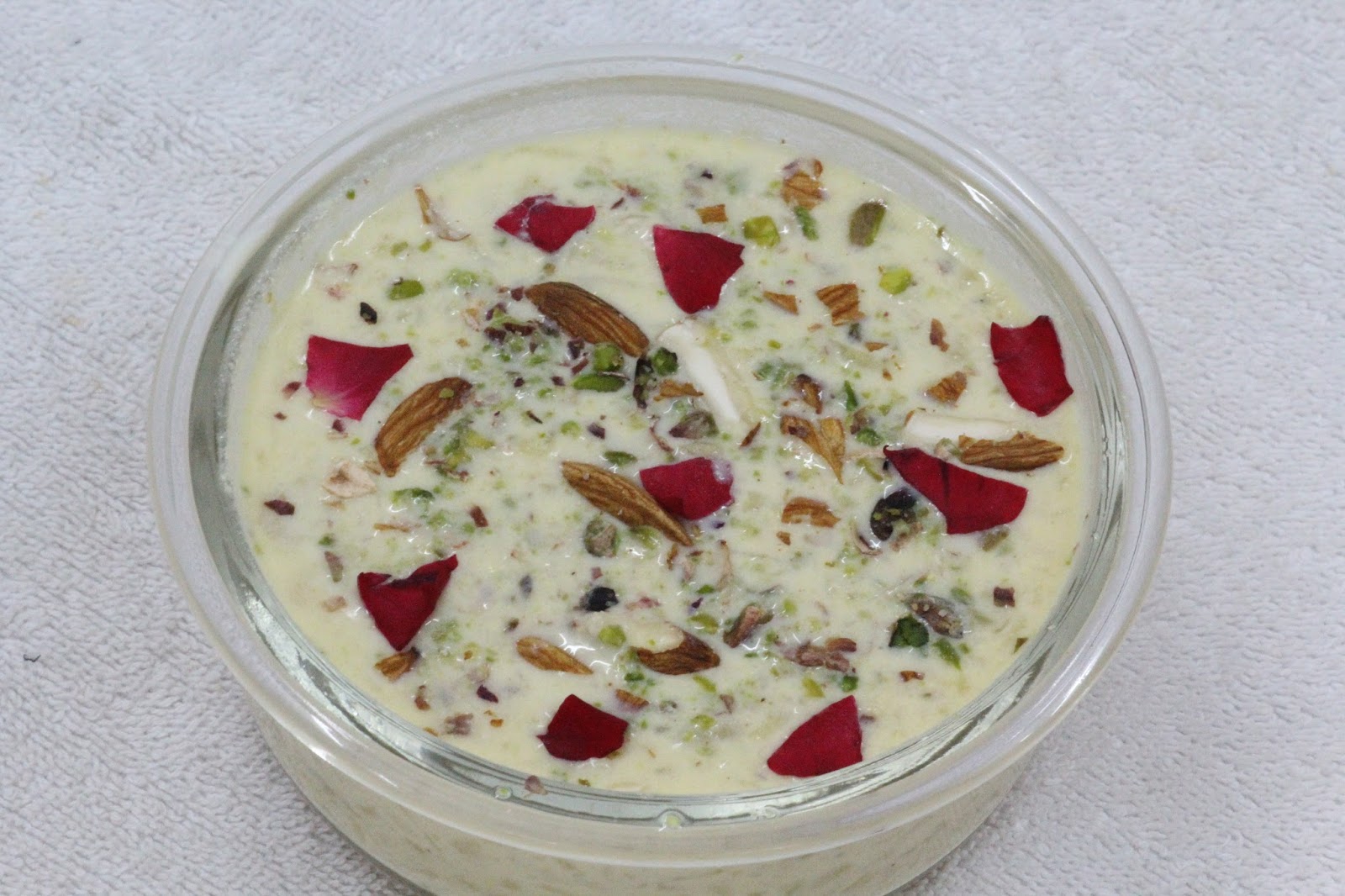 Preparation Time: 10 minutes
Cooking Time: 40 minutes
Total Time: 50 minutes
Ingredients
Ghee – 2 tbsp
Almonds – 10-12(Crushed)
Cashew nuts – 10-12(Crushed )
Lauki/Bottle gourd – 2 cups (Grated)
Full cream milk – 1-litre
Saffron – 10-12 strands
Sugar – 1/4 cup
Cardamom powder – 1 Tsp
Almond and pistachio slivers
Directions
Take some ghee and heat it in a pan and then fry almonds and cashew nuts till they become slightly brown. Add the grated bottle gourd and fry for 5-6 minutes on low heat until it is softened. Add milk in a pan.
Once the milk begins to boil, put the flame simmer and let the kheer thicken. Combine the saffron in the milk and cook on low heat for 20-25 minutes. Keep stirring continuously. Once the kheer has set to the desired texture, add cardamom powder and sugar. Cook for about 3-5 minutes more. Garnish with almonds and pistachio silvers and rose petals. Serve hot or chilled.
3. Bottle gourd barfi/Lauki ki barfi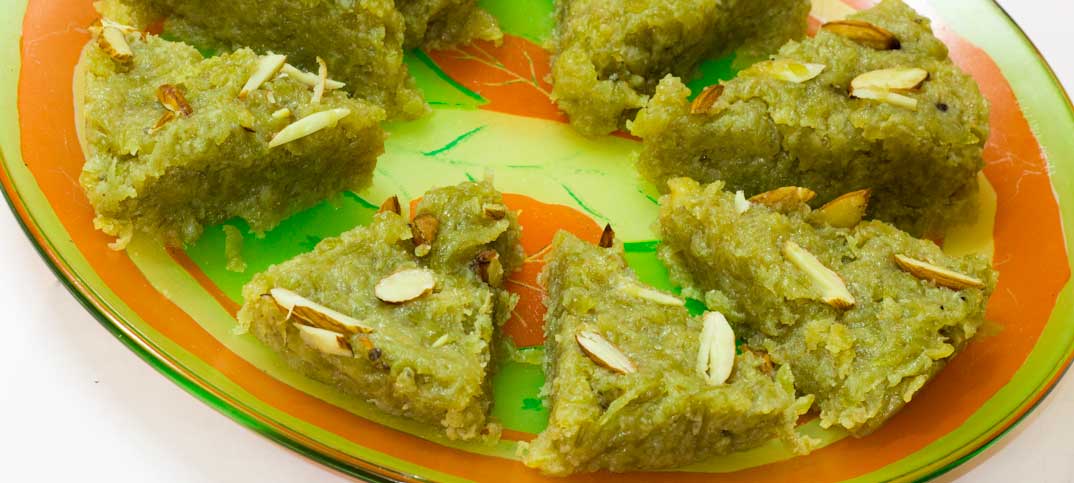 Preparation Time: 11-15 minutes
Cooking time: 11-15 minutes
Serves up to 4 persons
Ingredients
Bottle Gourd – 2 cups (grated)
Khoya -1 1/2 cups
Ghee for greasing
Milk – 2 cups
Mixed nuts – 1/2 cup
Sugar – 1/2 cup
Green cardamom powder – 1 teaspoon
Directions
Grease an aluminium platter with adequate ghee, at the same time, boil milk in a deep pan, non-stick pan will be helpful. Put the grated bottle gourd and stir. Add khoya (khoa), half of the chopped cashew nuts and sugar. Blend well and cook for 5 to 10 minutes. Separate from heat, pour into the lubricated tray and spread uniformly. Spatter cardamom powder and add the leftover chopped nuts and keep aside for an hour. Cut into your desired shapes and serve hot or chilled. Enjoy!
Bottle gourd selection and storage tips
To make any dish perfect first we need fresh and best ingredients. So, let's see how to choose fresh bottle gourd.
Bottle gourds will be available throughout the year in almost every part of the world. Look for fresh produce featuring tender, medium size, uniform, light green colour fruit. Check out its stem, if it is green then the gourd will be fresh. Do not pick those with oversize, mature, yellow-discolouration, cuts and bruise on their exterior. Tiny spots on the surface would not reduce their quality though. At home, stock them in the refrigerator set at fair humidity where they stay fresh for some days.