7 Strategies To Cope With Anxiety About Coronavirus Pandemic
The Coronavirus is not just affecting people physically it is affecting mentally without even touch a person. Being anxious during this time of Coronavirus pandemic is normal when it is difficult to even for a person who likes to stay indoor and alone most of the time. Like many other problems anxieties among people are also on the rise.
I feel anxious at times and wanted to get back to my normal routine and back to the place I am so used to. When I talked to many friends they all expressed the same kind of stress. The thing is, we are not alone, around the world it is the same situation, we have slowed down together.
However, People are under stress and anxiety due to Coronavirus and its lowdown situation. Prolonged high anxiety can impair productive responses to the crisis. People who already suffer from anxiety and other stress disorders are particularly likely to have a hard time during the Coronavirus lock-downs. Let's see what strategies we can make to ease the anxiety during this pandemic.
1. Knowing Your Anxiety
It's an unprecedented time. The pandemic around the world, with cities and even entire countries, under lock-down. Some of us are in areas that have already been affected by the outbreak. Some of us are in places where we expect it soon. And we all follow all the headlines worrying about the future and the plans we have made for these times to do.
The lock-down is not accepted by people in the same way, for some, the uncertainty due to Coronavirus is the hardest thing to manage. We don't know how exactly we'll be affected or how bad things might grow. But there are many things that we can do even in the face of this unique crisis to manage your anxiety, stress, and worries.
2. Expect Uncertainty Anytime
In developed countries, it is visible that people are not ready to accept an uncertain change that makes people vulnerable to anxiety. Studies conducted during the 2009 H1N1 pandemic proved that people who had a harder time bearing the uncertainty of the circumstances were more likely to encounter high anxiety. The solution is to learn to slowly face change in daily life. Look on the positive side of the situation.
3. Stay Informed But Don't Get Obsessed to News
It's important to have knowledge about the disease, the surroundings, and what's happening near and far due to it, so it is recommended that everybody do the necessary safety precautions and do their part to slow the spread of Coronavirus. There's a lot of unwanted information as well as misinformation going around. So wisely choose what you follow.
Adhere to reliable sources for information and news, for example, follow the CDC, World Health Organization, and your local public health authorities. Do not depend on the unauthorized forward messages in Whatsapp and other social media platforms to learn the situation.
Restrict repeated follow-ups. Continuous monitoring of news and social media feeds can soon turn habitual adding your anxiety level. The limit may be distinct for everyone, so pay attention to how you are observing and adapt accordingly.
Take a break from all kinds of media if you are overwhelmed. If anxiety is a continuing issue, consider limiting your media time within the duration and follow it strictly.
Be careful what you share. Do your best in these times. The chance of passing the wrong information if you are worried is more. So every time you forward information make sure it is authentic.
4. Forget the Things you can't Control
There are so many things that are not of our control, like for example, how long the pandemic persists, how other people act, and what's going to happen in our populations. That's a tough thing to believe, that is why we watch the news and keep on surfing for more and more information. But as long as we're focusing on issues with unknown answers and things outside of our control, this approach will make us vulnerable, we will feeling exhausted, anxious, and confused.
In my case, I used to postpone many of my favorite activities to post-lock-down. A few days back I taught myself that we are not sure about when this situation is actually going to end. So instead of pushing our plans, it's better to make new possible plans to survive during the period.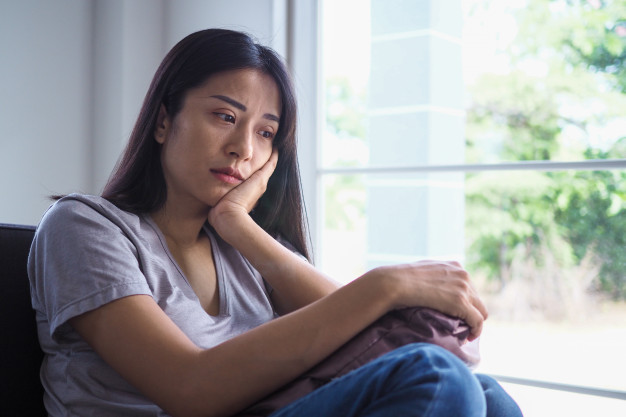 When you feel yourself getting hooked up in fear of what might happen, try to turn your focus to things you can control. For the time being what we can do is make ourselves and our loved safe simply by following guidelines of authorities, for instance, Washing hands, Staying home, avoiding gatherings, keeping social distancing, etc.
5. Keep Distance and Stay connected
You may be already knowing that young people can be carriers of Coronavirus without showing any symptoms. So practicing social distance is crucial. But social distancing comes with its own perils. We are social beings. We will crave connections as much as we avoid it. Isolation and separation can worsen anxiety and depression, and even affect our physical health. That's why it's essential to stay connected.
You might have noticed the Zoom screenshots of families and friends in the social media and statuses. It is a result of people staying connected. So keep in touch with people you love, people who make you happy. Make video calls instead of voice calls. And don't forget to discuss topics other than Coronavirus.
6. Uplift Your Body and Spirit
Eat, Sleep, Meditate, That is the mantra of Well-being. Eat healthy meals, meditate for your soul, and get enough sleep. Beyond that, here are some tips for practicing self-care and self-love to tackle the anxiety caused by the Coronavirus.
Be compassionate to yourself. Always remember you re not alone this situation is going around the world so regardless of all the differences we are facing these struggles together. Be kind to yourself if you're feeling more depression or anxiety than usual.
Keep a routine. It's easy to stay lazy as we are inside and there is no one around to judge. Even if you're stuck at home, try to stick to your regular sleep, classes/work, meal, or home chore timing. Some may be having online classes, and most of us are doing work from home. A routine can aid you to sustain a sense of normalcy.
Do the things you always wanted to do at home. People constantly complain that they never get time to do little things they enjoy in a regular circumstance. let's make use of this time for that. Read books, watch movies and series, play games with family members, spend more quality time with kids, cook, craft, write. It doesn't matter what you do, as long as it takes you out of your disturbances.
Breathe some fresh air, get into the sunlight, do some exercises. Make sure you get some fresh air and sunlight. You need not have to be in an independent house with backyards for this. stand beside your window or in your balcony and stretch out your hands, look the nature around you in full freshness. If possible walk around your house, a brisk walk can do magic in your soul. Staying active will help you free anxiety, reduce stress, and regulate your mood.
7. Ask professional help if needed
People who are vulnerable to anxiety and related disorders might find the Coronavirus epidemic more challenging. Hence, they might feel anxiety symptoms that hinder work, maintaining close relationships, socializing, or taking care of themselves and others.
If this seems like your case, please get professional help from your doctor or mental health professional.
Although you might feel incapable during this stressful time, following these strategies can help keep anxiety from growing into a serious problem and empower you to make it through the epidemic more effectively. Make happiness a habit no matter what!
Ayoti is an entrepreneurship platform empowering women through work from home opportunities, self-defense classes, life support training, business platforms, and more.