How Ayoti Assists in Building an Effective Content Marketing Funnel for your Business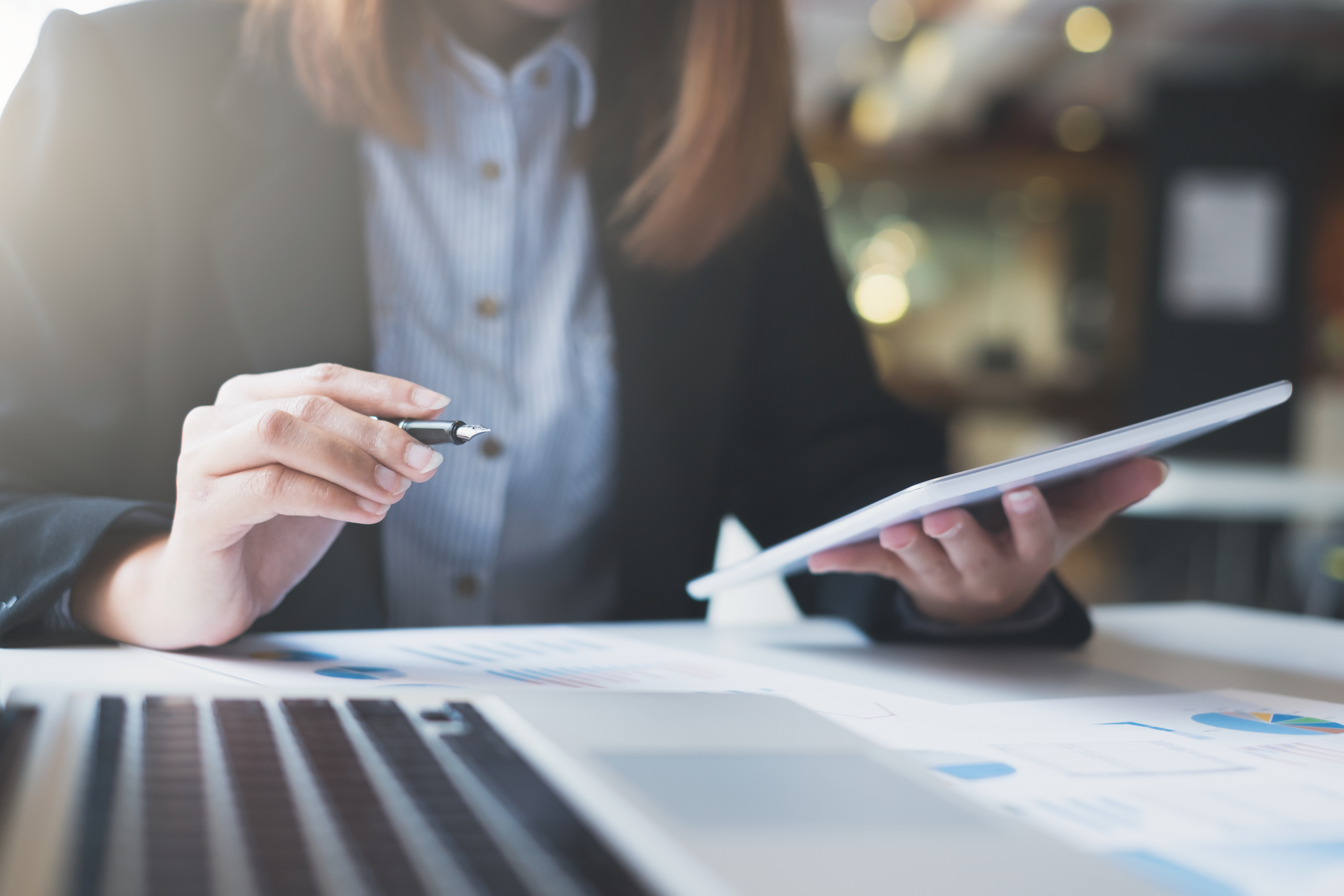 Today's digital marketing world considers content to be the king in it wherein everybody is seeking information. Modern consumers are savvy; they keep on checking multiple pieces of contents before they heed towards making the purchase. It has been found out that around 87% of consumers start their search on digital channels, so having the right up to date content is vital in gaining their attention.
To understand the role of content in the content marketing funnel, you must know what content marketing funnel is and its purpose.
What is Content Marketing Funnel?
A content marketing funnel can be expressed as a multi-stage process that moves people from awareness of a product to a satisfied customer of the business. An effective content marketing funnel can be described as a system that brings in new leads to your business through several types of contents and converts them into actual customers who pay for your products or services.
The wider top of the funnel is the place where a majority of people become aware of your products and services. These people are called as your leads or customers. As they go deeper through the narrower part of the funnel, many of these leads drop off. Lastly, the small number of leads that are left turn to be your customers and tend to buy your services or products.
Many marketing experts split the funnel into various categories, but there are mainly three parts labelled as:
    Top of the Funnel (ToFU) which grabs attention
    Middle of the Funnel (MoFU) which educates and informs
    Bottom of the Funnel (BoFU) which is personalized and is product-oriented
Before we get to know them in detail, let's first try to understand the need for Content Marketing Funnel.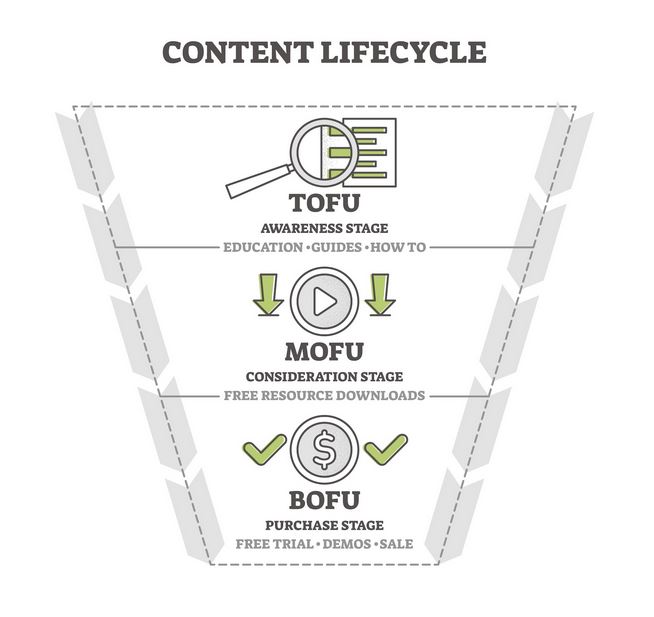 Figure: The different stages of Content Marketing Funnel
Importance of Creating a Content Marketing Funnel
Content marketing is found to produce 3x more leads when compared to other marketing strategies. This type of funnel addresses how to turn consumers into buying your product and services. It is an expansion of the traditional purchase funnel. A successful marketing funnel aims to recognize each visitor and assist in having dynamic content that changes according to their behaviour, preferences, and data.
The primary reasons for creating a content marketing funnel are:
      Through personalized nurturing of leads helps increase the sale
      Increases organic traffic
      Higher conversion rates
      Increase brand awareness
Let's now discover each stage of a content marketing funnel in detail.
Top of the Funnel (ToFU): Sparking an Interest
This is the starting point of the buyer journey that is also a mostly populated stage. Here you try to capture your audience's attention. At this stage, your content needs to be raising awareness. The goal is to attract attention, offer them the best solutions for their queries, and then gently introduce them to your brand.
Distributing your content to various marketing channels like social media networks ultimately grabs your audience's attention. Some of the best types of contents to create for this part of the funnel:
 Blog Posts- Blog posts can be amazingly powerful for SEO when done correctly. These are an expert way of building trust and helping your audiences to find solutions by establishing domain expertise.
Infographics- About 62% of B2B marketers make use of infographics for their content marketing. It is a known fact that they perform 3x better on social media. Infographics are in the form of images that talk about a certain topic visually. These can potentially drive in many visitors, which can dramatically increase conversion rates.
Videos- These are a great way of communicating a lot of information to your audiences in a short period. They also often produce higher search engine optimization along with stronger engagement.
 Podcasts – Podcasts can be seen as the modern form of radio shows.
Middle of the Funnel (MoFU): Guiding and Educating
At this stage, the number of people will be smaller but are willing to interact if you encourage them to. Here the main goal is to educate your audience from an initial idea to an in-depth understanding of how your solution guides them. The MoFU converts site visitors to sales leads. Where the top of the funnel focused on getting attention, this part mainly should be laser-focused on being useful and practical.
The best examples for this middle of the funnel content is educational resources. The main aim behind this is to grab some contact information from the user, which eventually helps in nurturing the relationship and building trust with them. Some popular types of contents for this part of the funnel:
White papers – White papers are normally fact-sheets that provide an organization's report or guide on a specific topic. This helps to convince your audience that your specific product or service is an ideal solution for their problem.
Case Studies – These are another great way to build your authority showing that you are an expert in your field. Case studies often include statistics and other data gathered at the end of a test or a project.
 Free guides (e-books) – These are the "How-to" articles that guide your audience to solve a problem. With this, you can easily describe how your product or service can help customers to achieve a much more efficient solution.
Bottom of the Funnel (BoFU): Drive Conversions
This is the final stage where you can position your brand as superior among your competitors, with building trust and drive-in purchases. Here the contents need to answer extremely specific questions of your audience about your products and services. These contents usually will be in the form of demonstrations, customer reviews, and event signups.
Some of the popular types of contents to be used here are:
Webinars – Webinars are a great way of engaging curious potential customers before encouraging them to make the purchase decision. These turn you into a trusted expert and a thought leader in no time.
Testimonials- create a series of emails where your customers tell their success stories. Include the story to depict the customer's process before they were using your products or services and what changed after they have been using it. Testimonials help to convey enthusiasm for and build trust in your products and services.
Wrapping Up:
At Ayoti, we provide you with quality content that assures in attracting audiences and converting them to increase your leads. With our expert team of content creators, we assist and guide you in creating your successful content marketing funnel that will be highly beneficial for your business. Our organization with experienced and fresh content writers engage in creating top-notch, relevant content that is SEO optimized and reader-friendly.