Remote Work for Women | A New Channel to Earn
For women, working remotely can mean a whole lot more than you can imagine and can offer more chances and opportunities. For instance, continue the work-life, improving in career positions, and ultimately leading guilt-free days which most working women face once they leave home to office.
Nowadays, everyone seems to have their own judgments for the gender instability in the technology field. Some say that tech companies have patriarchal cultures and as a result prefer men over women regardless of the experiences and skills.
While many organisations are rousing to realize the benefits of remote work for women, it is still a work arrangement that has yet to be adopted by the masses. Still, for women, the ability to work from home is much more than just a reduced commute time and increased productivity. Remote work is an opportunity for the tech industry to block the gender gap.
How do remote jobs reduce the gender gap in companies?
So far, the first thing women considered while applying for a job was the location and work-timings rather than salary or profile. Experts believe that the flexibility in work-schedule and location will close the gender gap in many departments.
Skilled employees are moving away from the corporate office 9-to-6 in hunt of a workspace that matches their necessities and desires. Because women, especially in the technology field, suffer a lot when confined to a stringent schedule and location, flexibility enables them to sustain employment and be productive while achieving other tasks in other spheres of their lives.
Technology doesn't just enable workers to check their email and do chat. That time is over long back; it is dropping the demand for traditional office space and building an extensive digital, global workforce. Many candidates are not bound to consider the job markets in proximity for vacancies. Apparently, globalization benefited young people to dream big. Actually, progress in internet-presence and technology enhances the idea of remote workers being present from any point in the world. Just with some internet-connected devices, employees can work from anywhere, be it your home, parents' home or a vacation spot.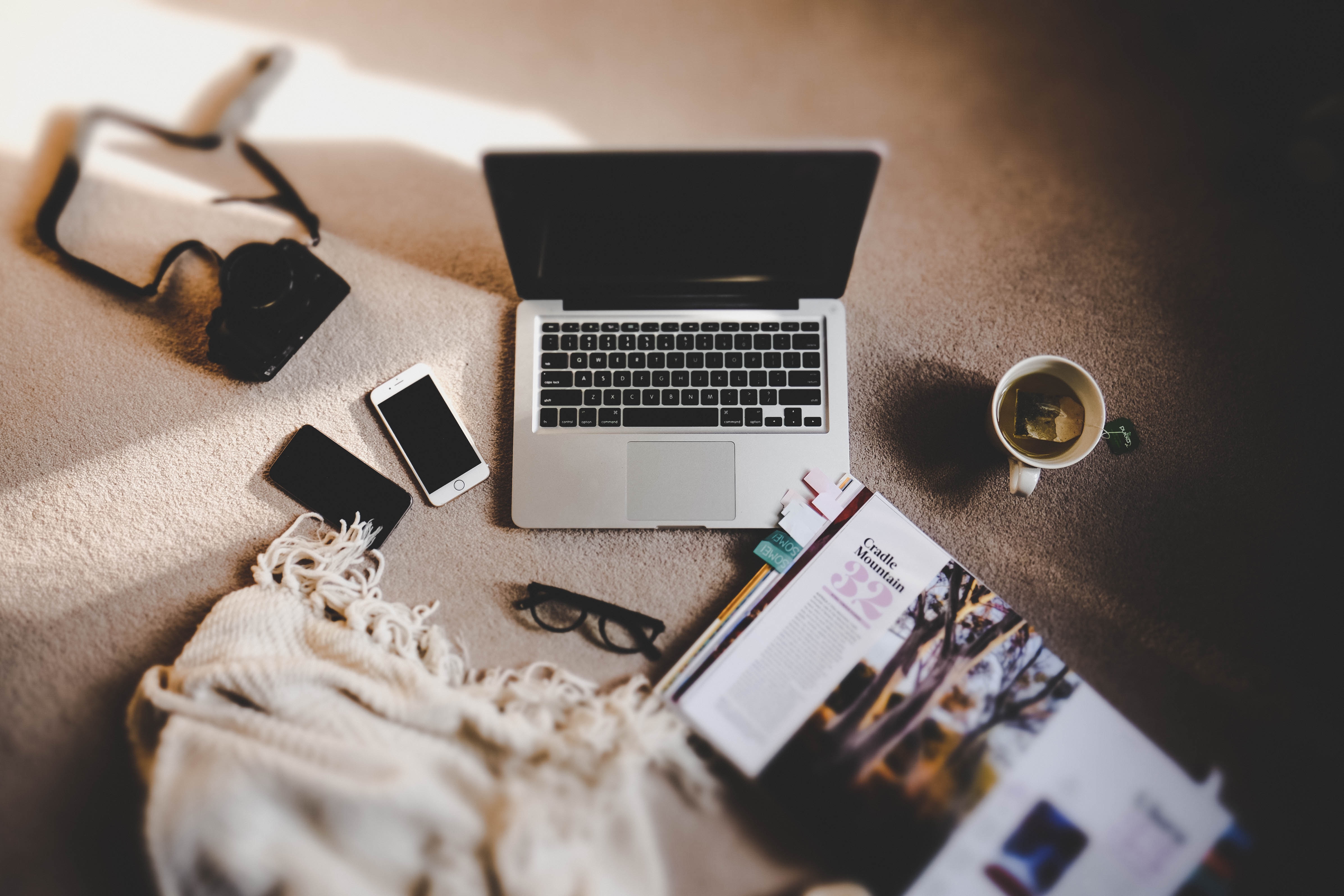 How women benefit from remote work opportunities?
According to a study, more than 50% of working mothers admitted life-events like marriage and parenting hinder their professional growth while only 16% of working fathers felt the same. To balance career and home, 42% of women work less compared to other women and men. In fields like technology, which is not so women-friendly, as many as 56 % of women just give up their careers to care for their expanding families rather than carrying the load.
Women shouldn't be pressured to pick between running the home or having a fulfilling career. In most cases, households depend on double incomes to remain financially safe. The best solution considering all the problems within the families and society is to allow women to give their work and their children appropriate attention that is remote work.
The work from home option is not satisfying just for employees. In fact, it is beneficial for employers also in many ways. One, for example, employers can save the expense of huge space. Most workers, not just women, who receive work from home option are happier and more productive. Only a few are there who like to be in a social environment for work. Unfortunately, employers continue to be reluctant to give women the opportunity of flexible time and space they need. Employers think that employees won't be loyal if they are not within their surveillance which is not at all true.
Women are leaving the traditional workspace to create an environment that suits their needs. They quit their corporate jobs when they do not get the deserved attention and turn into entrepreneurs or bosses themselves.
Ways women can use remote work to further their career
1. Expose your participation
A good exposure is a major challenge for remote workers. With restricted possibilities for face time with colleagues particularly outside of your immediate team, your contribution may go unnoticed. People think that employees who work at home are enjoying their freedom but actually what happens is, remote workers work better than those on-premise but are not under a pressure zone. Judgments are not made by counting the works done.
Self-promotion isn't just about boasting. It's significant for your career that decision-makers recognise your participation. Just because you're remote, doesn't mean your achievements should go unnoticed.
Talk with your coworkers so everyone knows about the status of your projects and your influence. This communication is a must for any employee, but it's unusually important when you're incapable to stop by a coworker's office for a casual quick update.
Additionally, remote workers can also promote their employers to spend in sensible conferencing solutions. For instance, video conferencing allow remote workers to be more engaged in conferences and feel less like an alien.
2. Do not ignore training opportunities
While working out of the office, it can be easy to be ignored by employers for professional development. Organic chances for training might be less and farther if you're working at your own space. But there's no justification to skip on professional development.
It is now easier to learn new skills using online courses. Remote workers can get the advantage of entering in online courses through different platforms like Udemy and LinkedIn.
Since you're not bound to a corporal office, you also have the liberty to visit and network at conferences related to your profile in different places. Make it a custom to share insights from these events with your circle of people in the same profession. That way, your status as a remote employee becomes a benefit, not an obstacle.
3. Build a circle of positive people
Various polls reported that employees with good guides earn more and can be successful than those who do not trust mentorship. Mentors are positive people who are a source of inspiration, a teacher who supports all the time. These kinds of friends benefit in professional and career advancement, but it might feel challenging to invest in new connections when you are working from home.
You can also find people in the same field through a different medium. These days it is not difficult when social media platforms encourage it. For instance, LinkedIn is intended entirely for professionals who wish to connect with each other, learn and find new opportunities. At times, meet your colleagues or friends in coffee shops, co-working spaces, or from the office itself. Maintain the network of people you admire and you'll find that you acquire knowledge from each other.
Meeting people outside your home sometimes is good. Don't confine yourself in your comfort zone all the time. There are hardly genuine situations when the nature of remote work for women can be negative. Know when to get on a drive and make the effort to be social.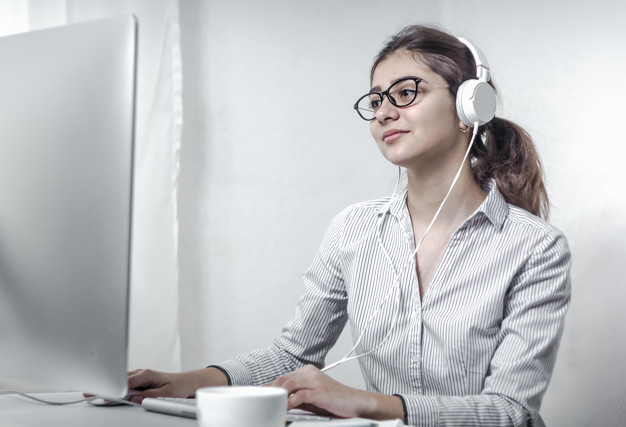 Reasons Why Women Work Remotely
Every individual is different. Just like that women who chose to work from home may have their own unique reasons. But still, below explained reasons are few common ones behind their decision to leave the office space.
1. To have an uncompromising personal life and professional life
Remote workers can pick up their child or can make sure their kids are well fed or care an elderly parent or be with sick spouse and then continue working almost smoothly during the workday.
At the same time, if the same person is working at an office premises, she will have to do all home chores, want to get ready, travel, and be again at the office. The time is obviously wasted to make yourself presentable after the travel, chit-chats, breaks and many more. I am not saying that these are unnecessary. Instead, I am trying to emphasize on the fact that these timings can be transformed into quality time with family members for those women who apparently require that.
Especially for those working mothers, school vacations, unexpected holidays, sick days, will only give conflicting mind. With such a state of mind, it may not be feasible to work putting all their cognizance at work.
2. You own your work environment
There are some interesting benefits to have a workspace of your own. You can choose where you want to sit. Actually, you can decide whether you need to sit, stand, or lay down. On pleasant weather days, I sit in my balcony and work. And just imagine that your sick parents want your presence for some days, for a work-from-home woman, it is easily manageable. I spent my kids' holidays in hometown so that they can enjoy playing full day and were taken care by my extended family, and I was able to work smoothly.
Another thing is, you don't have to get dressed up. You can wear your pyjama and continue to work. Only thing is just switching from housework to office work. However, those who can't get into work mode while wearing the pyjamas, or who have face time can't have this benefit though. Office dress code makes you spent some extra money regularly. Here in our case, limited work clothes is needed.
3. Travelling time is saved
No time is consumed in commuting to or from the workplace when the home is office. This implies an extra one to three hours a day in productive output rather than in a vehicle. The cost savings is also a benefit. Cost of taxi or gas, parking tension, etc. are deducted when we work remotely.
4. Productive time with least interruptions
Interruptions are more in an office environment. One will not be able to avoid some kitty talks even though they do not want to involve or listen. Being social is an accepted etiquette in a co-working situation. Sometimes when you are in a good mood to work another person may stop by to have a gossip, and sometimes you may also get stuck in the corridor talking to every colleague passing. And most importantly, sometimes some talks or encounters may hurt or affect us negatively and that also might impact the work. A whole day may be lost in thinking obsessively about such talks or incidents.
5. Work-from-home women are happier
Women always wish to keep all their duties intact. With lesser help compared to while she works at office she can lead a much happier life while working at home.
If you think remote work for women is the best choice for you, it can brighten your lifestyle, and career course in many ways that weren't even an alternative a few years ago. Whatever the purpose you decide to work remotely, you shouldn't have to regret it and your career shouldn't grieve for it. By working actively with a clear plan you can use remote work as a means to strengthen the career you dreamed.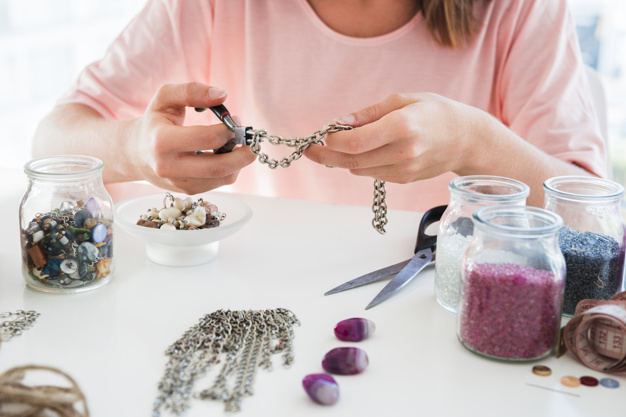 Are you a freelancer who wants to associate with an organisation for having consistency in the workflow? Try Ayoti's work from home opportunity and Earn from home in Kochi. If you are an entrepreneur in the fashion field then you get a chance to showcase your boutiques in Kochi. And you know what, something homemade goodies are in demand more than ever. So, we have arranged a handmade online shopping platform for those who wish to sell or buy authentic products. Do you want to know more about Ayoti's ventures? Associate with us, Now!