Teacher's Day | Impact that Teachers have in their Students' Life
We all know that the Teacher's Day is celebrated across the country in the remembrance of our former President, Dr. Sarvepalli Radhakrishnan. It is actually his birthday on 5th September that some of his students wanted to celebrate. So, he went on by saying:
Instead of celebrating my birthday, it would be my proud privilege if September 5 is observed as Teachers' Day.
He was a learned person who believed in the wealth of knowledge. According to him, joy can be brought if a person carries treasures like learning. Since he practiced teaching himself, his beliefs were firm about gaining more and more knowledge. Few of his famous quotations are –
Teachers should be the best minds in the country.
As stated in his own words, schools in the country should have the best teachers. This is because the young minds are the future of every country. A tutor not only has a responsibility of delivering the knowledge and skills to his pupils, but also has a long-term accountability of their personality development.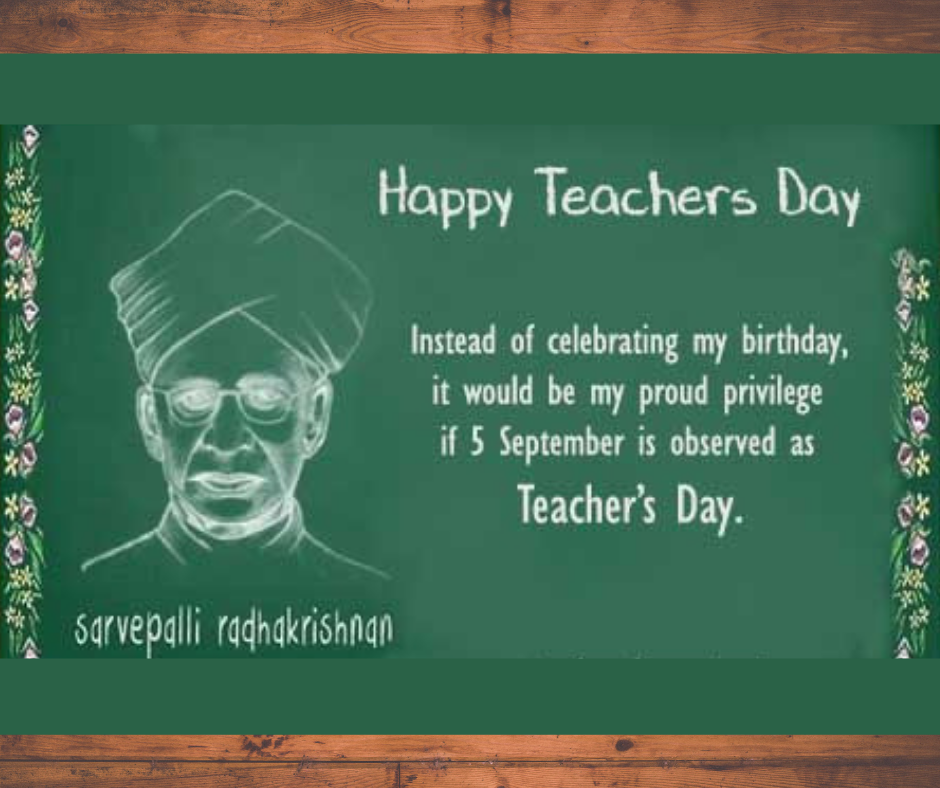 The one who teaches well also requires to connect with her students on a deeper level. Having said that, a tutor should be able to know their each student by noticing their overall performance and behavior in class. Since every child is different, (s)he needs to be treated differently. But how much that is implemented in real is a big question.
By looking at the facts, it is highly likely that a school authority wouldn't recruit finest instructors based on the kind of treatment they give to each student. Instead, they would just go through their degrees and experiences to date and simply hire them.
Most students know which teacher is best for them. They emphasize on the core concepts rather on cramming what is written in a book. Except for a few whose attentive and cognitive skills are significantly low and may require extra efforts on a teacher's behalf to improvise; in general, a good teacher is judged based on the overall performance of his students. By the term "academic performance", it implies what score each one of them secures. Although many teachers would still argue that their way of teaching has nothing to do with their students' overall achievement. As said earlier, it is measured by keeping in mind about MOST students and NOT ALL.
Teachers form essential part of a student's life. They literally shape a kind of personality which has a lasting impact. Therefore, it is very much necessary to have a good teacher.
There are tutors whose footprints are everlasting as they also share their wisdom. And there are those who won't make much impact in our minds, either because they were average in terms of their teaching abilities or didn't interact with their students much. Moreover, there are also those who are remembered for all the wrong reasons.
By stating my own experience throughout my academic years, I can confidently say that a motivating teacher enables a student to stand-out among a huge crowd; if not, then a pupil loses their self-esteem for many more years. The condition intensifies if teachers do not pay even a fragment of attention; and that can extend to mentioning of demotivating words and negative bias for an extended period of time, not to mention that such teachers could even be more frequent to encounter.
There are several studies being conducted on students' for years based on their average scores and their correlation with the kind of teachers they are assigned. Some of the conclusions are as follows:
A good teacher not only improves a child's test scores in the classroom, but also enhances his or her chances to attend college, earn more money and avoid teen pregnancy, according to a new survey.
The above-mentioned statement directly refers to a pupil's present and future which are almost decided by his or her experiences inside the school premises. As school is a second home for each child, it will for sure be liable for the kind of individual (s)he turns out to be.
There is a continuous debate on the kind of curriculum an educational institution ought to have and faculty members, to meet the criteria of being an excellent example and maintain that legacy; yet most fail to discover the best standards despite being initially planned. This is because everyone has different viewpoints and implementation is based on what most people think.
When we think we know, we cease to learn.
In developing countries like India, there are countless schools that are renowned but are also extremely costly. Therefore, even if good faculty members are there, most students would be deprived of studying from those teachers. But let's not stick with this stereotype that only unaffordable schools provide the best faculties. Even government institutions treasure some of the gems who provide students the right direction to excel in their respective career fields.
My father really admires some of his teachers who had played the role of directing him. This eventually boosted loads of confidence in scoring high grades in his academics and also assured him an excellent career path. He also praises his (government) school who had best tutors in the town.
Nevertheless, as the decades passed, the quality of education had declined especially in government schools in India, except Delhi schools that are recently known to be renovated both by quality education and infrastructure. In other states, most parents, therefore, now prefer to send their children to private schools only, schools that successfully present themselves via the channels of newspapers and the internet. But when a child is actually enrolled to study, his/her experience may differ.
I still remember how many of my classmates (including me) would have to go for private tuitions and coaching centers just to understand subjects. If schools do not provide the basics of education, what is the need of such institutions in the first place? Better to write exams privately!
Every student wants to score good grades, and for that, many are willing to put their money and time on stake. There are incidences of parental and social pressure that a student goes through.
The graph of suicidal rates have been exponentially high at present due to this, and a child as young as 11 year old is capable to do that. What I believe is, parents should know the activities of their child(ren), and mature enough to understand that something terrible may be going on if their behavior suddenly changes.
There are many parents who literally do not notice the variation in their child's attitude because of busy schedule or desperation to achieve success as a result of comparison only to realize later that their child was mentally struggling. Only therapies work in such cases, but the world labels a child as being crazy, OR because there is "no such thing" as mental illness. Even caretakers feel ashamed of sharing such incidences and would instead go for not seeking help from a certified professional.
Although one thing is pretty clear, which is, nearly all students meet at least one influential teacher in their lives that make a heavy impact. Such teachers' words mark an impression that is long-lasting.
For instance, I used to have a Hindi teacher in third grade. She was an honest woman who would share some of her life experiences to us students. She would also teach us the basic manners apart from teaching us the key subject. Guess what! I am still in contact with her.
Another recollection of memory I have is that of a teacher who used to teach us General Knowledge in 6th grade. Once I noticed that many pages of my textbook were completely blank. I crosschecked with some of my classmates and found out that only I had that error, whereas others' textbooks of this particular subject had proper text (questionnaires/puzzles to solve) written on those particular pages. I had to buy a new textbook from the market, complete those questionnaires all over again with the help of my class fellows and had to re-submit that for correction.
I was fearful if she would scold or beat me for getting it done very late. Since I was shy and introvert, I had very little confidence to say it directly. I had an idea. I wrote a small letter instead, in the English language (I studied in English medium school where interaction in English was mandatory) and attached it loosely in the middle of that book stating the entire issue. Can you guess what happened next? She actually corrected all my old work without complaining! What would have been if she weren't that considerate or perhaps called me out in front of others? I would have felt extremely humiliated! Why such teachers are so rare to find?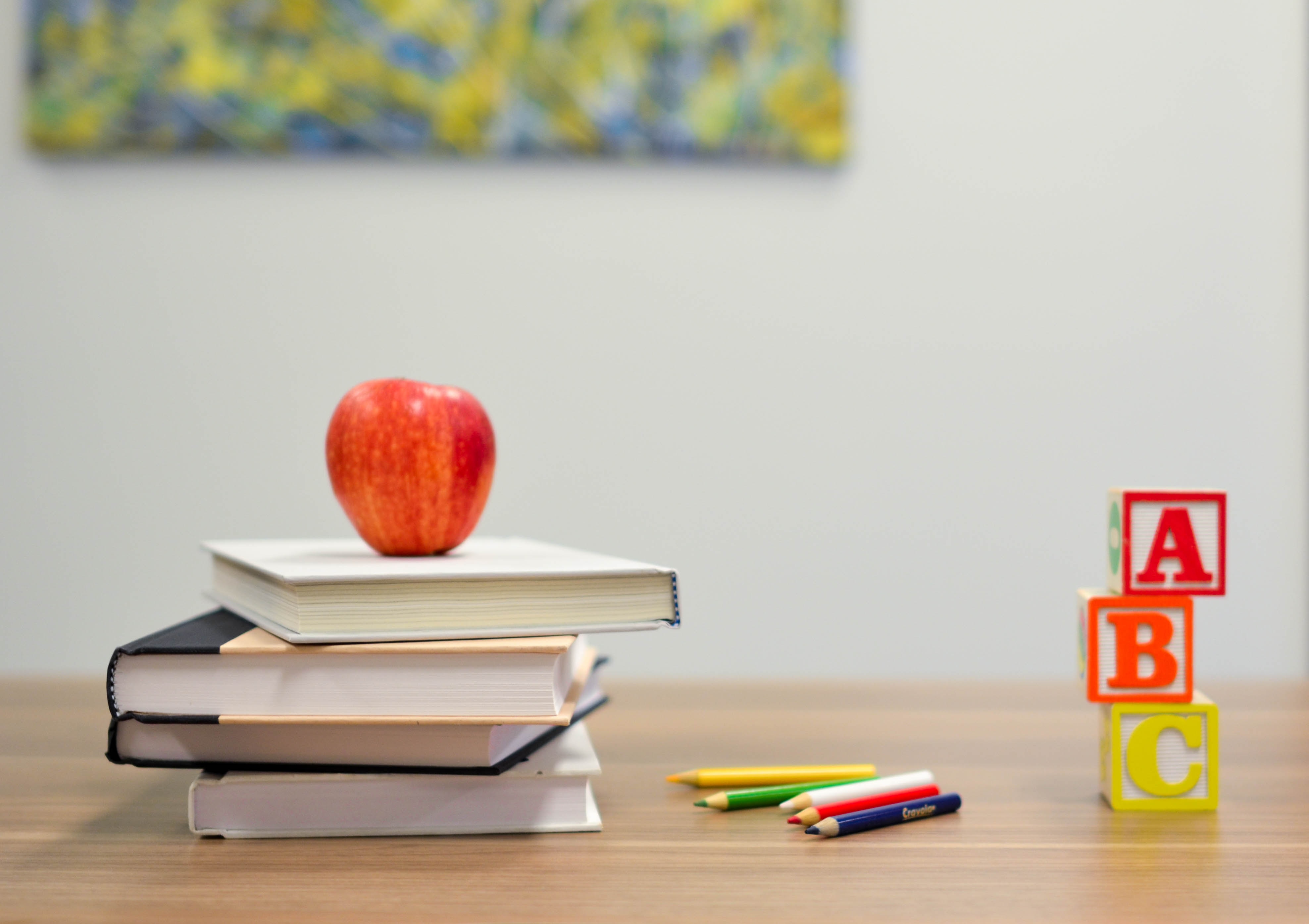 Ever wondered how would someone measure the worth of a school? It's a million-dollar question because many of us fail to answer that. The right manner would be to think about it through one's own experience and a multitude of other observations, and of course also by taking surveys into account. So, let's have a look.
Robert Rosenthal, a Harvard professor, led teachers in the study to believe that several of their students were gifted and would soon have IQ increases, but actually the students were simply selected randomly. As a result, the teachers had high expectations for these students. In turn, the students worked to meet those expectations, and their IQs actually increased.
The above-written examination was simple. Some teachers were told that many (particular) students will have higher IQ levels in future because they were "gifted", while actually they were selected randomly. So, by considering that, the teachers taught those students thoroughly in a way one would teach intelligent fellows. At the end when the test was taken, those students really performed well and had their IQ increased because their faculties had set high expectations, and to meet those expectations, those pupils literally studied harder than their usual patterns. The overall result turned out to be great.
Another study also revealed that, if for three or more consecutive years, students are taught by low-performance teachers then those students struggle for the rest of their lives for getting a college degree, better-paid jobs, and heightened willpower and determination. The study also noted that even if best teachers are allotted to those students in their later years, the results would still not vary much.
This means that not only academically a teacher can cause them harm but also in their upcoming years where they will have to contest against the so-called deserved applicants who probably had better understanding of education as well as an optimistic approach to achieve heights.
In other words, all kinds of students deserve a capable faculty, proficient enough to clear the fundamentals so that there is no difficulty in learning in their next class, and in addition, they could still survive once they enter in adult world full of vicious opponents.